Erik and Sandra used to sell flowers under an umbrella in Mansfield. Their vision was to do something unique which gave them the idea to start speaking to their customers about their real demands and expectations from the flower shops. They came up with the idea of postal flower bouquets and started sending bouquets by postal service in the year 1990. After a huge success and significant growth in their initial years, they decided to go online in the year 2004. Bunches is a family-owned business and they believe that business should bring a positive impact. Bunches gives around 10% of its profit share to charity for poor people not only in the UK but all around the world. One can get all the types of flowers and for all occasions. You can send these beautiful flowers to your loved ones on special occasions.
Express your feelings even if you are not in town
Flowers are a great way to express your feelings for your loved ones, and these are the best gift if you are meeting someone special for the first time. Flowers are a way to greet someone with an open heart and Bunches understands the value of flowers for their customers.
Bunches' Collection of flowers include Flowers by Post, Mother's Day Flowers, Christmas Flowers, Valentine's Day Flowers, Birthday Flowers, Gift Hampers, and Christmas Hampers. Sending flowers has become easy with Bunches online flower delivery services where you can buy your favorite Flowers and send them by post at affordable prices with free UK delivery. With a bouquet, you can send a message with a personal message card. They also deliver flower food and care instructions with flowers. You can buy amazing flower gift sets to surprise your friends and family on their birthdays, anniversaries with some extra inspiration.
Surprise your mother with her favorite house plants
Mother's day is on 14th March, if you are reading this after 14th March, no problem, every day is your mother's day and she must be pampered all the time with love and care. You can still bring a smile to your mother's face with a beautiful bouquet of flowers or her favorite house plant from Bunches. They have the finest collection of mother's day flowers. You can send her a hand-tied beautiful bouquet, it's perfect for every occasion. Everyone loves to have a long-lasting house plant and it will be more amazing if you gift them. Bunches have a range of flowering house plants that are delivered in custom boxes with care to ensure their perfect condition with free UK delivery. Were you wandering to find a perfect flower shop to buy flowers with your loved ones, Bunches can be the best place, take the time to browse their collection and order your favorite bouquet online.
How to Use Bunches Voucher Codes (Image)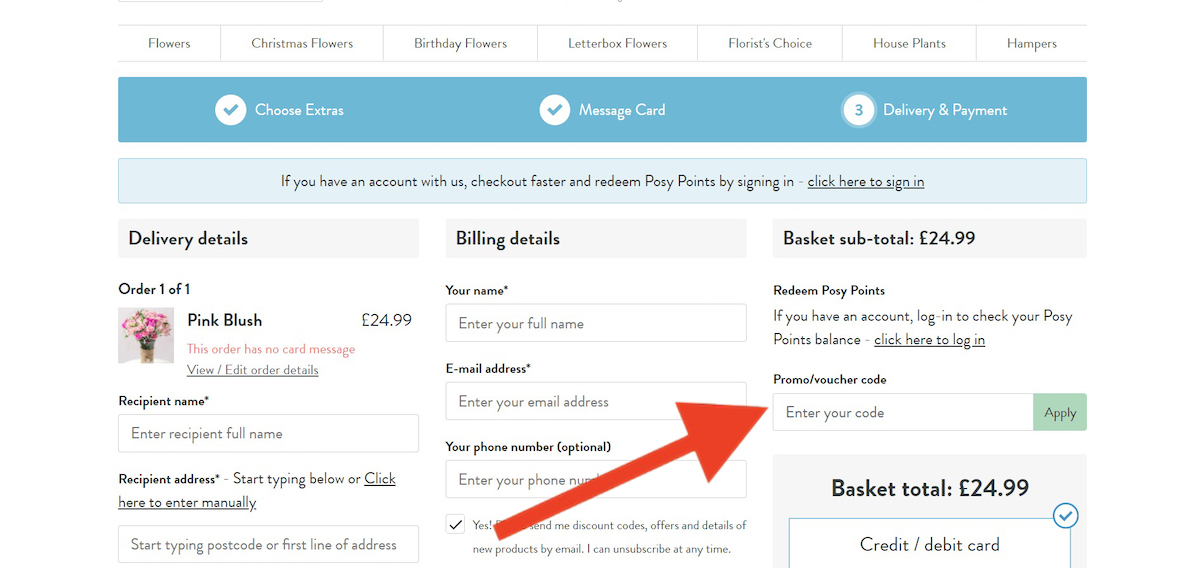 Hello! I am Axel, tripplo.com's travel tips expert, travel savings expert and founder. It's me who publish and update most of the content and discounts on tripplo.com!