Whether you are looking to book a holiday home for your next holiday or a nice hotel next to the beach, BungalowNet offers you endless opportunities. The company specializes in helping people find their dream holiday accommodation facilities across Europe. With BungalowNet, you get the freedom to choose from a wide range of apartments, bungalows, chalets, and even holiday perks. Basically, there is something for everyone!
Summer Holiday In All Shapes and Sizes
It doesn't matter whether you love cycling, horse riding, sunbathing, or prefer hiking, BungalowNet will find you an ideal summer vacation rental that will help you enjoy your holiday to the fullest. Being an online travel agency, all of their properties are listed with a full description, availability, price, and layout on their site to make your work a little bit easier.
Altering/ Cancellation Policy
The company understands that circumstances may force you to alter or cancel your booking. You will only pay a small fee to change or alter your house or booked period.
If circumstances force you to cancel your booking, the first thing you need to do is notify the support team by email. Someone will contact you to discuss your options. If you are using the company's Flex Package, you have the option of rebooking your holiday, which is free.
How to Use Bungalow.net Voucher Codes (Image)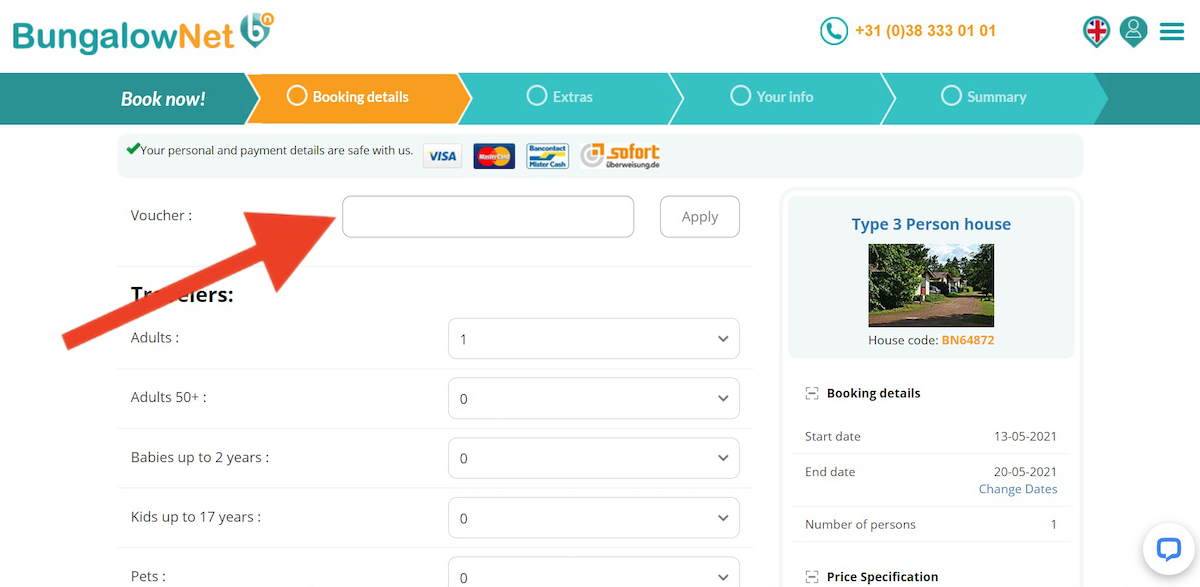 Hello! I am Axel, tripplo.com's travel tips expert, travel savings expert and founder. It's me who publish and update most of the content and discounts on tripplo.com!