Ebookers.com is an Expedia company and a leading name in European travel organizations. Starting out named as "Flightbookers", this company has the reputation of being one of the first online travel agents in the UK.
Ebookers.com offers its customers a wide range of choices when it comes to travel options. Working with over 400 airlines and 270,000 hotels worldwide, the variety offered to travelers is unbeatable. Their partnership with other parts of the travel industry like insurance, car rentals, etc. allows ebookers.com to offer unmatched prices and itinerary options to their customers.
With our Ebookers.com discount codes, deals and offers, get a wider choice in your holiday decisions at an unmatched price. Combined with Ebookers.com's promise of the best prices, our discount codes offer a great value for money for your holiday bookings.
Book your trip with on-site filters to make it best and unique as you are
Booking your holiday can be challenging when you have too many choices and many friends to recommend with their own suggestions. But your holiday tour must be unique with your own choice. With ebookers, you can arrange your unique trip with a comprehensive selection of flights, hotels, car hire services, and all the other activities you want to enjoy during your holiday. They are highly concerned about each of their customer's choices and uniqueness, therefore they have the flexibility of on-site filters from where you can select every single component of your trip with your choice. It will be a hassle-free way to book your tour with ebookers, they will save your time and money. Whether you are searching for a foodie adventure in Japan, or want to explore some famous landscapes of Iceland or anything else you want to add to your trip to make it more adventurous and memorable, ebookers have all the essentials and luxuries for your trip.
Enjoy ebookers' flexible holiday themes with flexible amenities
Ebookers' top-flight and hotel destinations are Bangkok, Edinburgh, London, Dubai, Istanbul, New York, Manila, Hong Kong, Aberdeen, Johannesburg, the United Kingdom, Paris, Lisbon, and many others famous destinations. They have different holiday themes including city breaks, holidays, last-minute holidays, and all-inclusive holidays. Ebookers have the best all-inclusive holiday deals which you can even book while rushing out at the last minute of your flight, they don't charge any extra charges for last-minute bookings. With an all-inclusive deal, nothing will go out of pocket, you will feel at a luxurious home with all your meals, drinks, and snacks, and many other activities and entertainment to sweeten your stay. You can also download their app for an easier booking experience. Take the time to browse their site and get ready to book your next holiday with ebookers.
How to Use ebookers Voucher Codes (Image)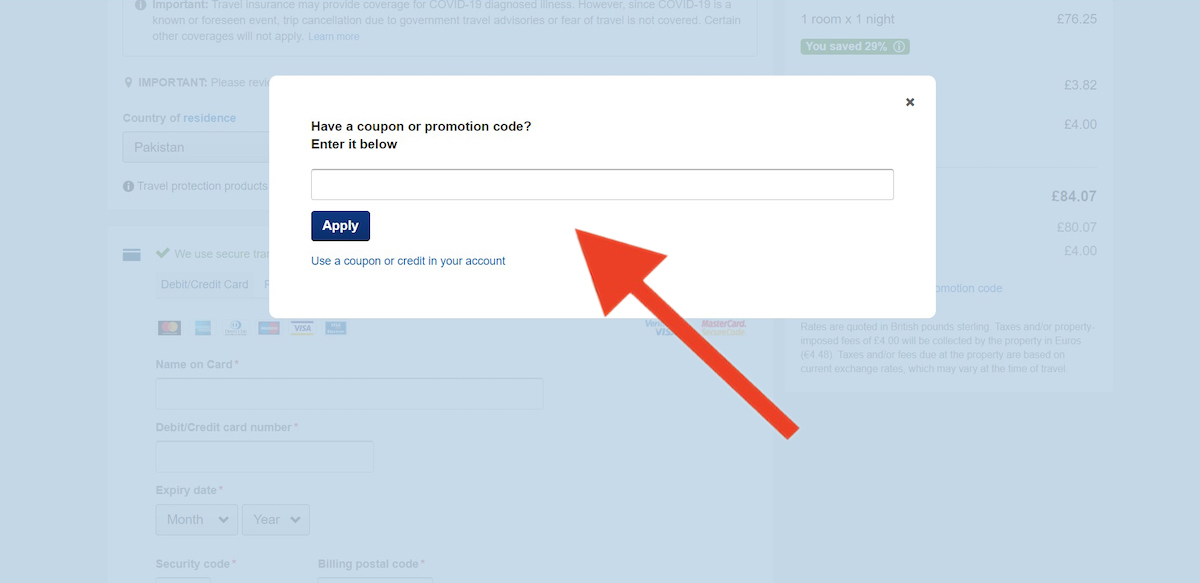 Hello! I am Axel, tripplo.com's travel tips expert, travel savings expert and founder. It's me who publish and update most of the content and discounts on tripplo.com!