Letsgo2.com is part of the Ickenham Travel Group. The parent company was founded four decades ago, while letsgo2.com came into existence in 2005. Letsgo2.com handles a customer in leisure travel space offering some of the best holiday packages in terms of itinerary and pricing.
Ickenham Travel Group was a traditional travel agency. Letsgo2.com is a spin-off from the older one and concentrates on the online aspect of the travel business. Letsgo2.com prides itself on its USP of maintaining the personal relationship with the customers despite being in the virtual space, much like its parent company. They offer a no-nonsense approach to customer service with their team of highly-experienced travel consultants and are available all through the week.
Add more value and reduce the costs of your holidays by buying letsgo2.com discount codes available on our site.
Traveling is fun with Letsgo2.com
Traveling on holidays is always fun and refreshing leaving the daily life stress behind. Therefore your holiday tour must be perfect and memorable with lots of activities at a beautiful place. Letsgo2.com is a perfect place to plan your holiday with its range of packages including honeymoon trips, family holidays, tours and safaris, beautiful beach tours, luxurious holidays, and baby-friendly holidays. They have all the best tourist attractions and destinations to enjoy your holiday to the fullest. Destinations include all the popular places in the Middle East, Far East, Caribbean & Mexico, Indian Ocean, Europe beach, Africa, and the USA.
Find a perfect destination for your next holiday and book it with convenience
Letsgo2.com takes the headache of planning your dream holiday either it's your honeymoon, friends' reunion, or a family holiday. Their selection of all hotels and resorts are some of the most stunning destinations on earth, where they offer the best accommodation with fine dining and world-class facilities. They know that your holiday is the important time of your busy life; therefore, it should be a truly special time away to leave you with incredible memories forever.
Their personal approach to travel begins when you speak to their specialist team, who are as passionate about seeing the world as you are. They'll spend time understanding your needs for your perfect holiday and what it should look like, whether you want to enjoy a fun-filled trip to lively Las Vegas or planning to visit the paradise beaches of the Caribbean, they will perfectly arrange it for you. They have more than one million happy customers that already enjoyed the magic of a letsgo2 holiday. Are you ready for your next holiday? Then browse Letsgo2.com to check all of your favorite destinations, you'll surely find your next holiday plan with peace of mind.
How to use LetsGo2 voucher codes (Image)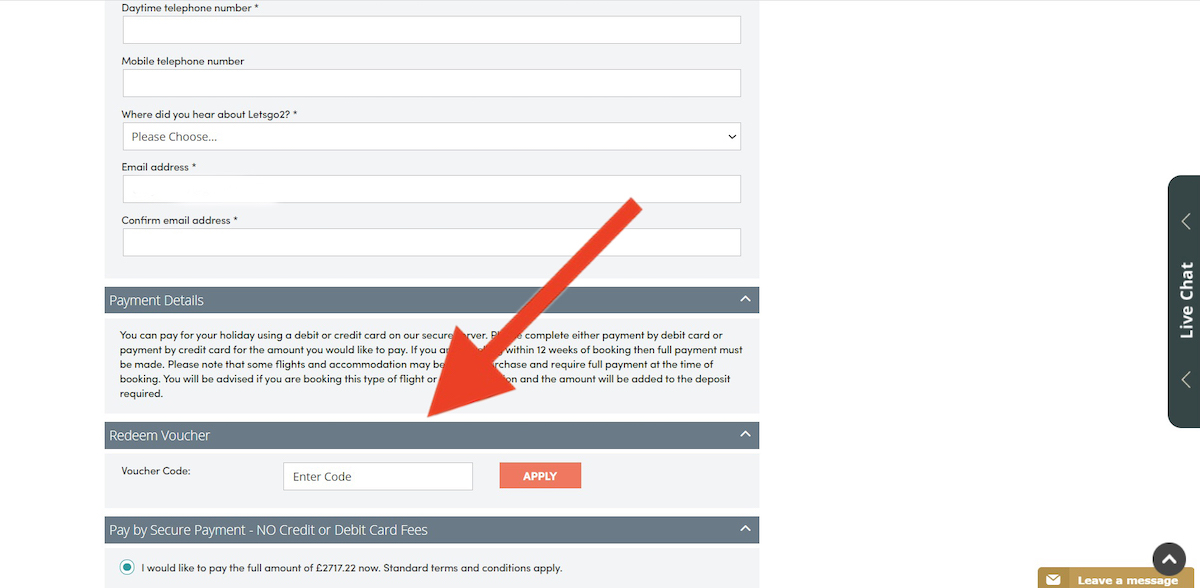 Hello! I am Axel, tripplo.com's travel tips expert, travel savings expert and founder. It's me who publish and update most of the content and discounts on tripplo.com!