Protur Hotels, established in 1985 has a long history and experience with the hospitality industry in Mallorca. With properties in some of the most sought-after and beautiful locations in Mallorca, the experience of staying in Protur Hotels properties is a delight that every traveler coming to this area must experience.
With 17 properties housing 12,000 beds in across Mallorca in Cala Bona, Cala Millor, Cala Rajada and Sa Coma and Roquetas de Mar in Almeria, Protur Hotels has a wide range of accommodation to select from.
Choose from a range of Protur Hotels discount codes on our site and enjoy your holiday in Mallorca without worrying about the price.
The Family Hotel
Protur Hotels is no doubt every family person would want to be. This is the place to find the best accommodation, topmost security, and high-quality rooms. There are holiday packages that work well for people with different budgets and preferences. The facilities are crafted to meet the needs of families without any compromise.
If you're traveling with kids, let them enjoy the splash water zone, playground, Paradise Park, mini disco, and mini club. Adults are not left behind as they can have all the fun at the sports court or golf course. Play various sports here, including soccer, tennis, paddle, golf, etc.
Protur Hotels Offers
Once you check in to one of the Protur Hotels, great offers will be waiting for you to grab. Don't forget to pass by their offers page to find some fantastic deals. One of the things that are sure to excite you is the Protur Club points.
Every time you check-in, regardless of your location, you're awarded points. If you save up enough points, you could check-in for free during your next vacation.
Book for Extended Holidays
You can book at Protur Hotels for an extended stay of more than 30 days without any problems. Whether you're booking a room for business meetings or extended family holidays, there are rooms waiting to accommodate you for the period.
All you have to do is select your check-in and check-out dates and choose the number of days you intend to stay. There are categories for family holidays, events, golf & golfing holidays, and romantic breaks, among others.
How to use Protur Hotels voucher codes (Image)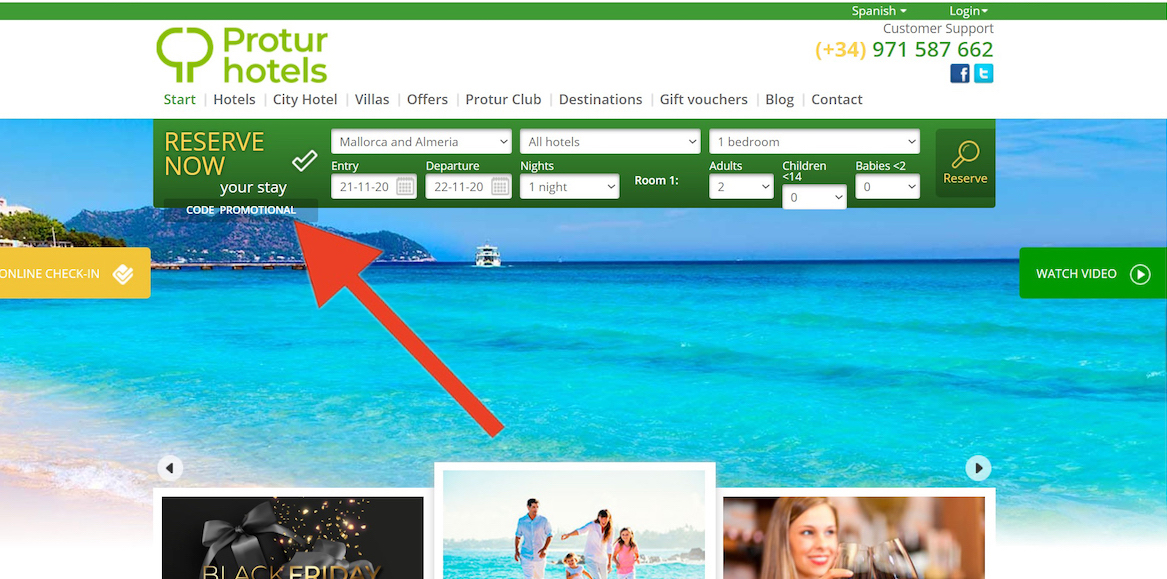 Hello! I am Axel, tripplo.com's travel tips expert, travel savings expert and founder. It's me who publish and update most of the content and discounts on tripplo.com!