About Tallinn
Tallinn is the capital of Estonia and the biggest and most populated city in the country. It lies on a bay in North Estonia on the Gulf of Finland of the Baltic Sea. The city is considered the centre of Estonian culture and a host of numerous cultural events. The most famous is the Estonian Song Festival which brings together 30,000 of the best Estonian singers onto one stage every five years. If you're lucky enough to plan your trip during the festival, you're in for a once in a lifetime experience.
Returning to Tallinn, though, the first mention of the city dates back to 1219. However, back then, the city was known as Reval, which was in official use until 1918, when the name was officially changed to Tallinn. As of today, the city is one of the most popular tourist destinations in Northern Europe and one of the most advanced cities in the world in terms of business opportunities.
Tallinn has the highest number of start-ups per person among European cities and is the birthplace of many high-tech companies, including such giants as Skype or Wise. And it's that combination of modernity and historic heritage that creates such a unique atmosphere no other city can replicate.
15 Things to Do in Tallinn
Now that we have some basic info regarding Tallinn out of the way, it's time to get to the bottom of this guide. Below, we've listed 15 tips on things to do in Tallinn, Estonia. Let's take a stroll through the streets of the Estonian capital together and discover all the wonders it offers.
Visit the old town of Tallinn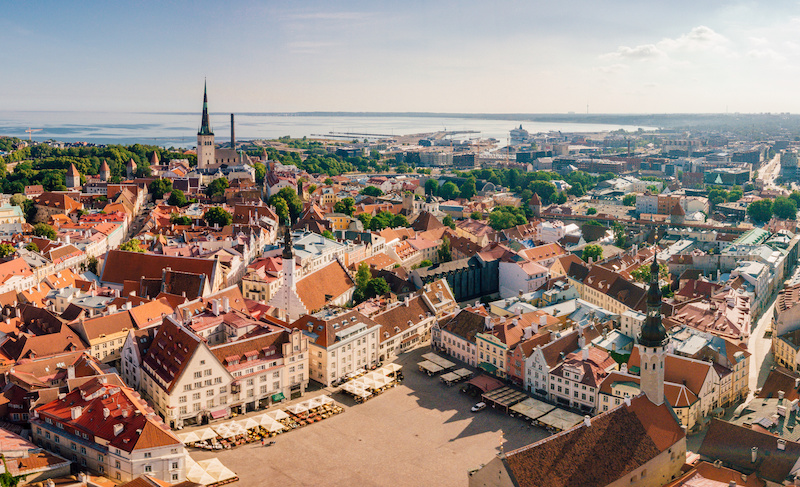 Visiting Tallinn Old Town is a dream come true for all history buffs. Built in the 1100s, the Old Town of Tallinn has witnessed a long history of wars and invasions. Throughout the years, Tallinn was under the rule of numerous occupiers, including the Nazis during World War II, and later the Soviets. Still, despite the many turmoils, the Old Town remains one of the best-preserved old towns in Europe, keeping all of its medieval heritage and charm. All this was enough to include the Old Town of Tallinn on the UNESCO World Heritage List. Rightfully so, if you were to ask us.
What is also special is that the Old Town in Tallinn is not only teeming with tourists but has also pushed locals when it comes to the constant creation of life and movement in the district. The medieval buildings and the reminiscences of the city wall defence system make the Old Town very compact, and you can, therefore, quickly get an overview. When wandering through the cobbled streets of the Old Town, be sure to visit the Tallinn Town Hall square and take a peek inside the Tallinn Town Hall, which is the oldest town hall in northern Europe, erected in 1404. For those who wish to, there are guided tours where you can learn all about the city's ancient history.
Visit St. Olaf's Church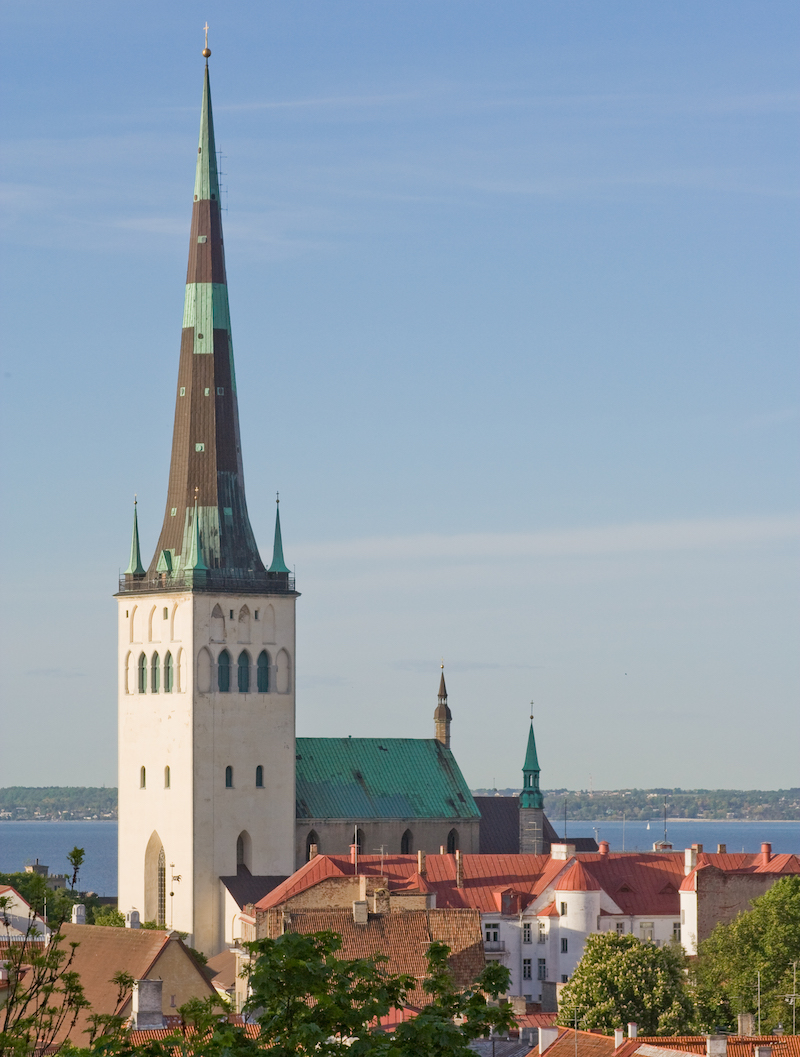 Towering over the Old Town is St. Olaf's Church. It dates back to the 1100s but was most famous for its 159-metre high steeple built in the 1500s. Indeed, the church tower was annexed to make the church the world's tallest building. It claimed the title in 1549 but eventually lost it in 1625 when the tower spears were destroyed in a fire. As of today, the church tower is 123.7 metres high, but it still towers over Tallinn and remains one of the city's most recognisable landmarks.
Climb the Tallinn TV Tower
Standing at an impressive 314 meters high, Tallinn TV Tower is one of the most popular tourist attractions in entire Estonia. The best thing about it is that there are a ton of things to do when there. Want to take a panoramic view of Tallinn and the Gulf of Finland? Climb up to the observation deck on the 21st floor. Or perhaps you crave an adrenaline rush? In this case, try the Tallinn TV Tower 'Walk on the Edge' experience and strap yourself to a harness to walk along the outdoor terrace.
Other than that, you'll be able to experience a high-speed elevator that will take you from ground zero to the observation deck in just 49 seconds! There's also a museum where you'll learn more about the building itself. You can even try your hand at TV broadcasting and record a short clip you can later share on your social media. Long story short, Estonia's tallest building has a lot to offer, so be sure to take advantage of all its attraction when visiting Tallinn.
Go to a Tallinn Spa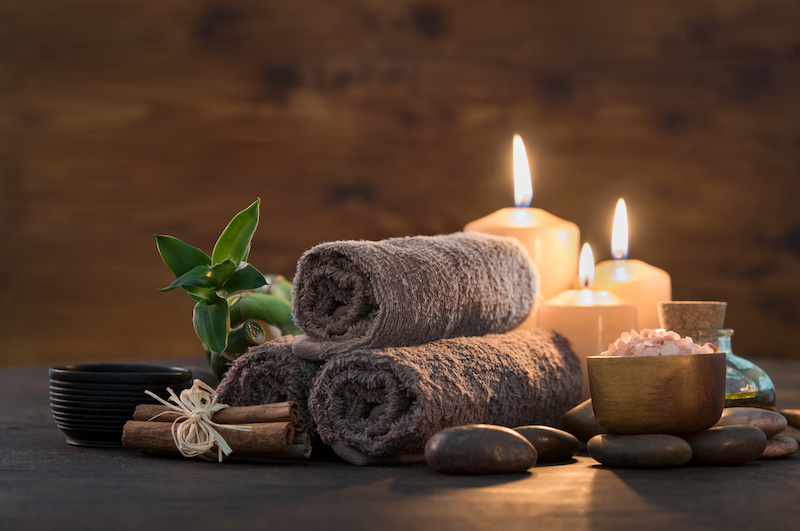 Once you quench your thirst for adventure at the Tallinn TV Tower, why not take advantage of the famous Estonian spa treatment? Tallinn is very well known for its variety of spa treatments that have long attracted people from all over the world to the city. Above all, the spas offer massage and treatments with aroma oils.
If you want to have a spa treatment and also make a small excursion, you can visit the coastal town of Pärnu. Pärnu is located about two hours by car or bus from Tallinn and is a centre for various kinds of cure treatments. Trust us. There's nothing better than a visit to a spa after a long day of sightseeing.
Discover New Beer Flavours at Beer House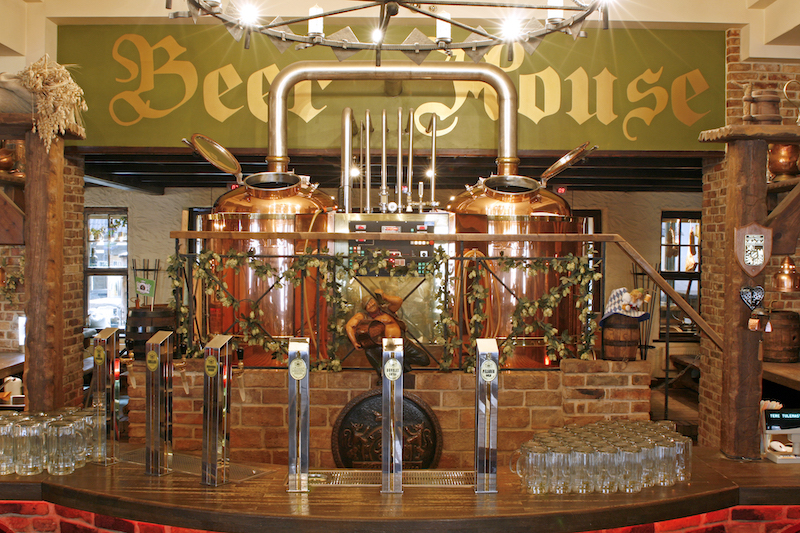 Anyone who fancies some après-ski feeling while tasting Estonian beer can visit Beer House in the old town. It's crowded with tourists and locals alike to the sound of the classic "après-ski music." It also has Tallinn's only mini-brewery that offers various home-brewed beers. The beer brewed here has won several awards and should definitely be tasted by those who want to discover new beer flavours.
Taste the Delicious Estonian Food at Eesti Maja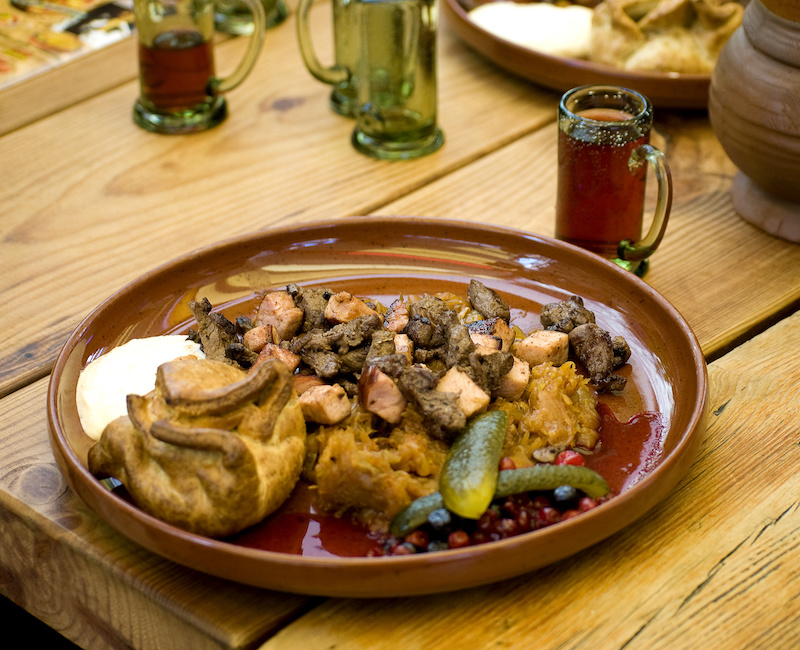 Estonian cuisine hasn't yet received the recognition it deserves in Europe. And when it comes to trying traditional Estonian food, it's Tallinn that provides the best opportunities. There are several restaurants offering typical Estonian food, and one of these is Eesti Maja. At Eesti Maja, you can eat traditional favourites such as marinated eel, Baltic sprats with bacon, blood sausage, and much more. During the week, this restaurant has a small lunch buffet that offers a chance to taste different Estonian dishes.
Take a Stroll in the Kadriorg Park
As mentioned, Tallinn has gone through numerous occupation periods, including the rule of the Russian Empire. There are many remaining artefacts from that period, with the most famous being the Kadriorg Palace and its surrounding park built by czar Peter the Great for his wife Catherine in 1718.
The park spans impressive 70 hectares and includes a luxurious swan pond, a Japanese garden, and an English landscape park. Walking through Kadriorg Park is a relaxing and mesmerising experience. In the park, you'll find the Kadriorg Palace, which once was the 18th imperial summer residence. Currently, it serves as part of the Estonian Art Museum, storing its vast collection of 16th-20th century foreign art.
Learn About the Soviet Era at the KGB Museum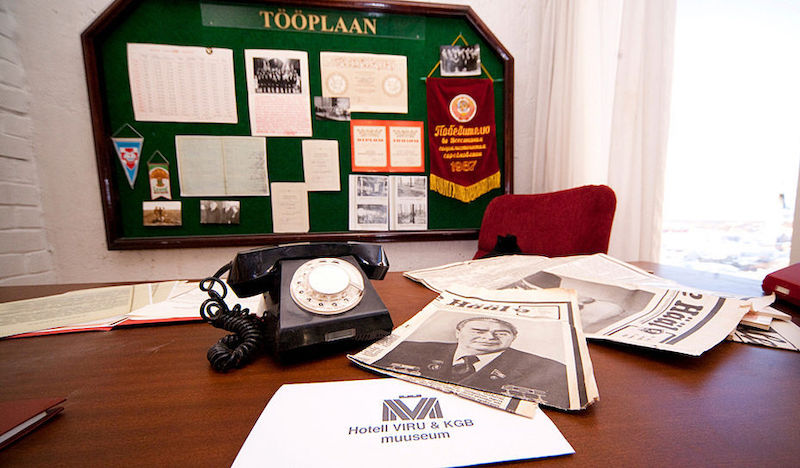 The KGB Museum tells a lot about Estonian history and what it was like to be part of the Soviet Union during the 1900s. It is full of interesting information about the future of Estonian society and the constant monitoring that the population was exposed to. Visitors should take a guided tour and also watch a film about the KGB and how they operated in Estonia.
Wherever you go in this fascinating museum, you will come across a number of different artefacts such as radios and other technical equipment that the KBG used. You also get the opportunity to see what the rooms that the KGB worked in looked like. The museum is located on the twenty-third floor of the Hotel Viru, the hotel that the KGB used as its monitoring centre during the Soviet occupation. Thanks to the high altitude, you'll get a really nice view of Tallinn, as well as all your newfound new knowledge about the KGB.
Visit One of Europe's Largest Art Museums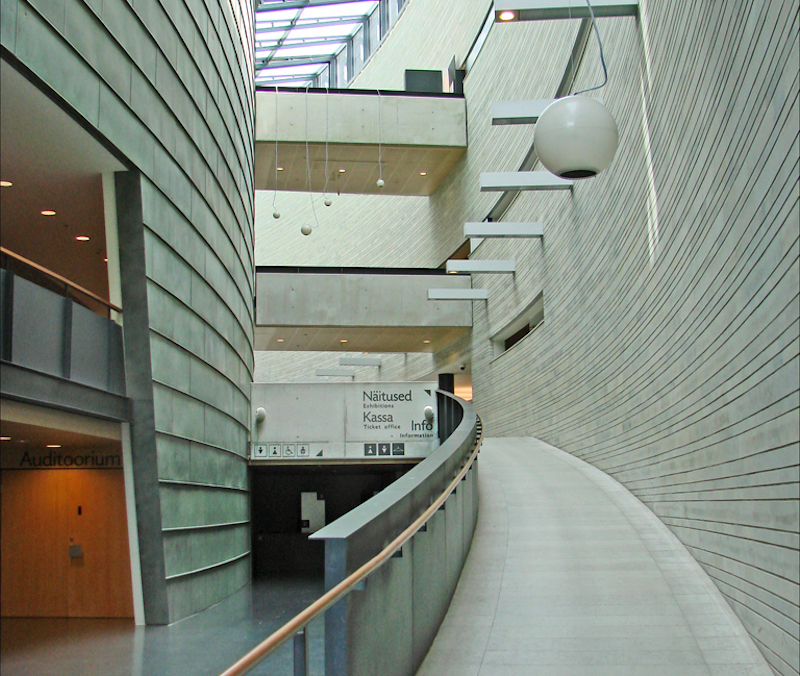 You don't have to be an art geek to visit and enjoy the Kumu Art Museum. Even the building's exciting modern architecture is fascinating enough to treat it as an attraction itself. Opened in 2006, Kumu is the largest art museum in Estonia, with five levels to explore. The museum houses an impressive collection of contemporary art from diverse artists and exhibitions. It also hosts numerous cultural events and educational programmes.
As for the main permanent exhibition, you can find it on the third floor. It consists of Estonian classics from the 18th century to the end of World War II, featuring such Estonian artists as Johann Köler and Konrad Mägi. With a fantastic combination of temporary and permanent exhibitions, a vast collection of Estonian and international artists, and cultural events, the Kumu Art Museum is one of the most exciting art galleries in Europe. Indeed, it even claimed the title of the '2008 European Museum of the Year.'
Relax and Let the Kids Play at Skypark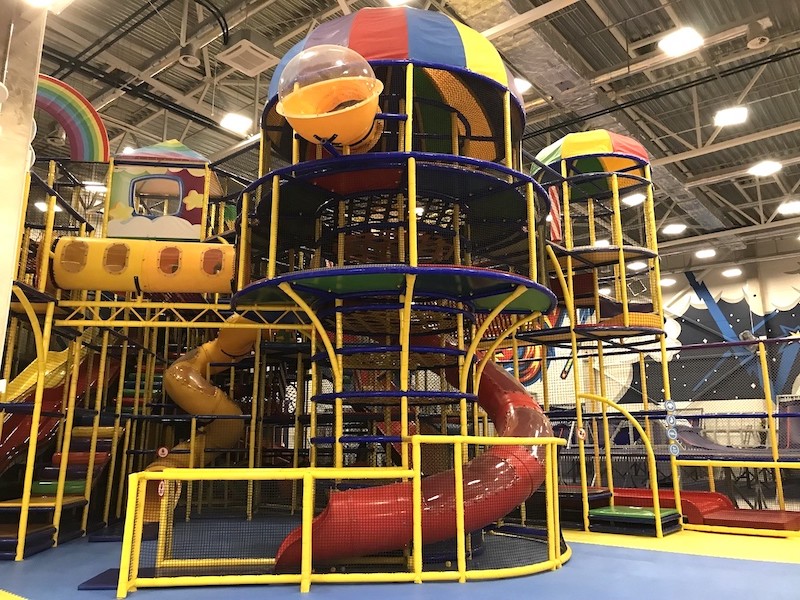 If you bring children to Tallinn, then a few hours at Skypark can be a real hit. Skypark is like a small playground with several trampolines and obstacle courses. There are also several games, the opportunity to sumo wrestle and a range of other attractions that will keep your kids occupied for several hours.
Whatever the age of the children, the chances are that they'll find something to enjoy. Adults must accompany free of charge and can hang out in Skypark's café while the children get rid of their excess energy. To get there from the centre of Tallinn costs about five euros by taxi.
Learn About the Turbulent Estonian History at the Museum of Occupation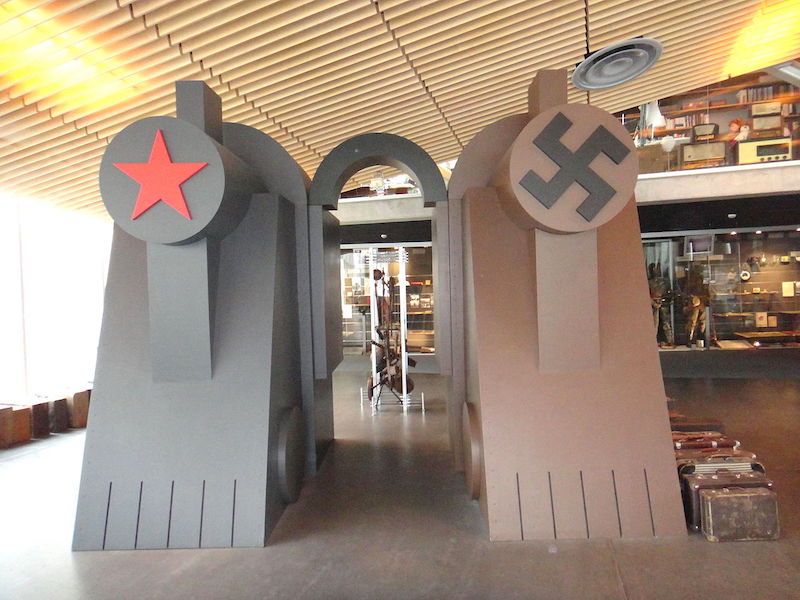 The Museum of Occupation tells the story of the time during two occupations between 1939 and 1991 which Estonia was subjected to. In this Estonian museum, you'll learn more about how the German and Soviet occupations affected Estonia and its people's lives. With pictures, films and audio playbacks, it is easy to form an opinion about the suffering Estonians went through during the occupation.
The feeling is eerie when you hear and see everything from eyewitnesses' stories to the propaganda that the Estonians were constantly listening to. There are also many different objects such as Soviet statues, posters and much more. After wandering around the museum, it is hard not to be affected by what is displayed.
Relax at the Estonian Open Air Museum Rocca Al Mare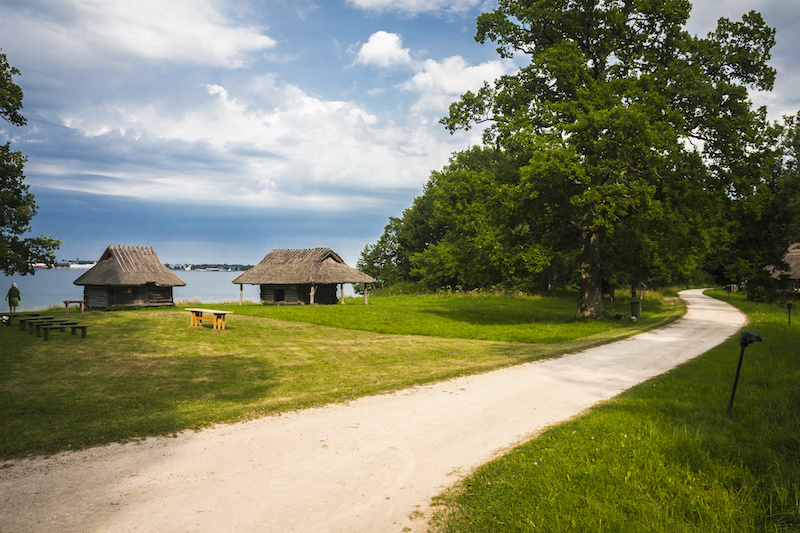 After running around in the central part and historic centre of Tallinn, it might be nice to have a change of environment and relax among some greenery. An excellent place to visit for this purpose is the Open Air Museum Rocca al Mare, which is a great outdoor park with various old Estonian buildings. The year-round museum lies a 20-minute drive from Tallinn's centre and is a must-visit place for any history lover.
The Open Air Museum includes 14 farms that recreate the rural times of Estonia. There are 74 buildings scattered throughout the 72-hectare area, which will provide you with an insight into how the 18th-20th century Estonian villagers and fishing communities lived their day-to-day lives. If you have the opportunity, make sure you bring along a picnic and eat in one of the park's big oaks. You can also visit the authentic inn and try some of the traditional Estonian dishes.
Practice Shooting at Tondi Shooting Range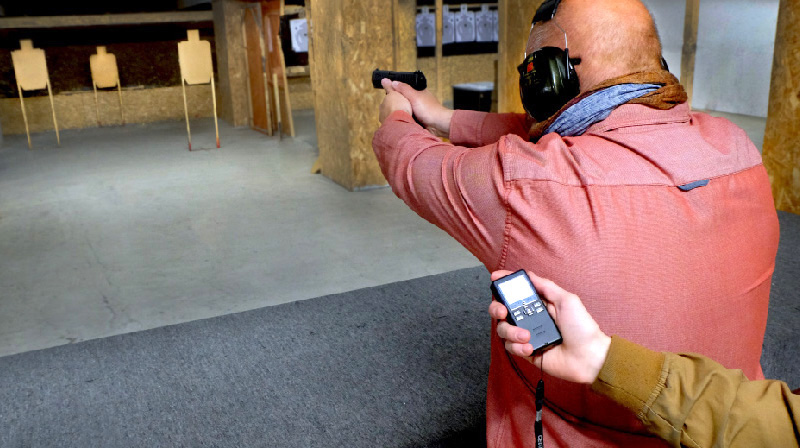 Whoever likes action-packed experiences should not miss a visit to the 1,000 square metres Tondi Shooting Range, which is located a little way away from the city centre. Here you'll get the chance to test your shooting skills with a variety of weapons and, at the same time, experience a real adrenaline rush.
On-site, there are skilled instructors to help you to shoot in a safe manner. Everyone is welcome, and the instructors are there, so you do not need to have any previous experience with using firearms. It is possible to come here spontaneously, but if you want to be absolutely sure you'll be able to shoot, you should book in advance.
Explore the Toompea Hill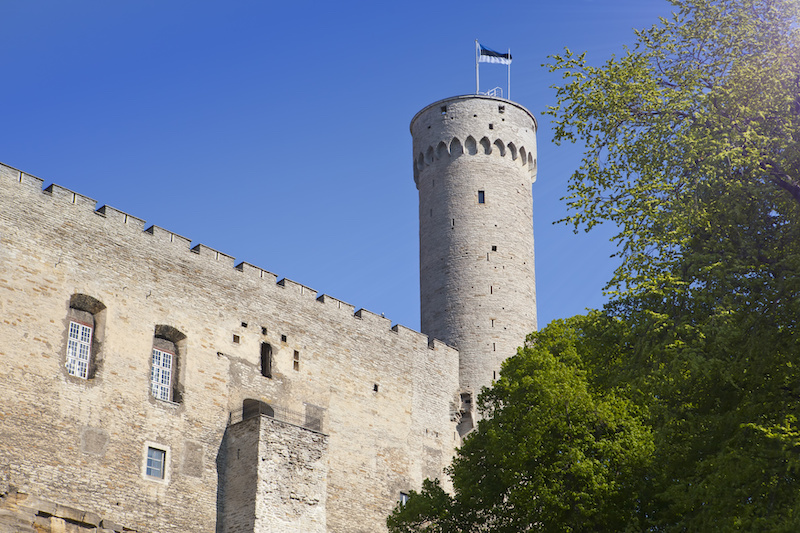 When visiting a large city like Tallinn, it's nice to get to a place where you can look out over the city and its vicinity. One of the best places to visit to get a nice view of Tallinn is Toompea Hill. Toompea is part of Tallinn Old Town and is full of exciting historic sites worth exploring. These include the Russian Orthodox Alexander Nevsky Cathedral and the large Toompea Castle which was built 800 years AC and is today the Estonian Parliament building.
To learn more about the history of Toompea, it is possible to go on a free walking tour available in English, Russian, and Estonian. If you are just looking for a fine view, it is a good idea to come here in the evening to watch the sun go down behind Tallinn. There aren't many sights that can beat that.
Explore the Creepy Patarei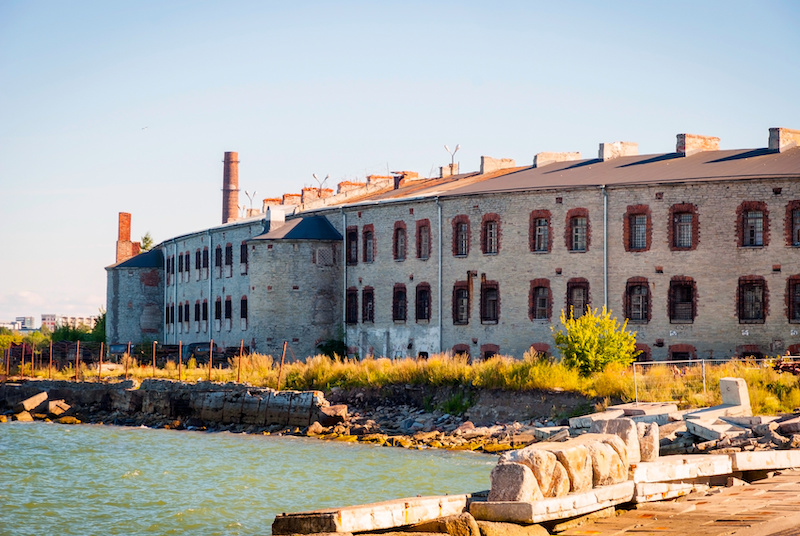 Anyone fascinated by history and wanting to gain more knowledge about Estonia and the period when the country was a part of the Soviet Union must not miss a visit to Patarei. Patarei is an old prison that was used during the Soviet era to imprison various criminals and political opponents. As a visitor, you'll get the chance to go into the prison's various components and explore everything from dining to the different prison cells.
If you want to, you can take a guided tour in order to get an in-depth story about what it was like to work and be imprisoned in Patarei. If you have a guide, you usually also get the chance to see parts of the prison that are otherwise not accessible to normal visitors. Make sure not to come in short sleeves since most parts of the prison can easily feel cold. Also, remember that what you experience inside the prison can be perceived as quite scary and small children should not tag along. One thing is for certain. It's an experience that will stay with you for a long time.
Visiting Tallinn – FAQs
When to visit Tallinn?
Although Tallinn is beautiful no matter the time of the year, the best time to visit Tallinn in late summer or early autumn. With the autumn colours in full bloom and fewer tourists, this is when the city is the most pleasant to explore. On the other hand, Tallinn is also a great place for a Christmas excursion. The city covered in snow looks absolutely mesmerising and the Tallinn's Christmas market held at the town square is one of the most magical ones in Europe.
How to get to Tallinn?
Considering that it's the Estonian capital we're talking about here, you shouldn't find it troublesome to visit Tallinn. The Tallinn Airport handles lots of international flights, and it's possible to find some really great deals and discounts and fly to Tallinn for next to nothing. At Tripplo, we have an extensive collection of the latest airlines discount codes and deals, so be sure to check them out and save big on your trip to Tallinn!
How long to stay in Tallinn?
Although Tallinn has a lot to offer, it's not the largest city in Europe. It's a perfect place for a 3 or 4-day city break. It's enough to explore all the essential landmarks and have some fun while doing so. Of course, we highly recommend staying for longer than that if you want to experience Estonian culture and history to the fullest. You can also rent a car and travel around Estonia when done exploring Tallinn.
Is Tallinn expensive?
It depends on how you look at it. Compared to other famous European capitals, Tallinn can be considered budget-friendly. On the other hand, it's still a capital, meaning that prices are higher compared to the rest of the country. Still, it's relatively straightforward to explore the city on a budget. Some museums and sites offer free walking tours, and you can always consider eating outside the Old Town to find better deals.
How to get around Tallinn?
One of the best things about Tallinn is that it's relatively compact. Most of the historic sites and landmarks are just a short walk away from each other, meaning you can explore the city practically entirely on foot. If you're in a hurry, you can also opt for an electric scooter that you can rent via a dedicated smartphone app. And as for excursions out of town, we recommend renting a car. It's not overly expensive and much more convenient than travelling somewhere by bus or train.
Choose Tallinn for Your Next Holiday
With its vibrant nightlife, a mix of architectural styles, mesmerising street art, and an abundance of exciting landmarks, Tallinn, Estonia, is one of the most beautiful and fascinating European capitals to visit. Hopefully, this list of things to do in Tallinn will help you experience the city to the fullest.
Of course, there are still several activities we haven't mentioned, such as paying a visit to the Estonian Film Museum, Estonian Maritime Museum, or the nearby Lahemaa National Park. The problem is, though, there are just too many things to do when in Tallinn. Still, we hope this post inspired you to choose Tallinn and Estonia as your next holiday destination.
And for more travel tips and tips for savvy tourists, be sure to read more of our blog posts or contact us directly. We'll do our best to help you get the most out of your next vacation!
Hello! I am Axel, tripplo.com's travel tips expert, travel savings expert and founder. It's me who publish and update most of the content and discounts on tripplo.com!