An amalgamation of London's Big Bus Company Ltd and Les Cars Rouges from Paris, Big Bus Tours is one of the largest open-top sightseeing tour bus services in the world. They have their sightseeing operations in over 20 major cities in the world.
The essence of Big Bus Tours is that their staff fully know the cities that they operate in. They understand the local culture and flavor and attempt to educate the tourists. A passionate staff combined with top of a line fleet and excellent customer service makes a tour with Big Bus Tour an experience to enjoy, and the best way to enjoy sightseeing.
Now enjoy the best sightseeing experience at amazing prices with Big Bus Tours discount codes and deals available on our website.
Big Bus Tours have their bus services in a number of cities of Europe, America, the Middle-East and the Asia Pacific. On a Europe tour, you can explore, London, Rome, Paris, Istanbul, Berlin, Dublin, and Budapest where you can discover these cities and their best attraction places.
A lot of fun is waiting for you in a Hop-on Hop-off bus tour
There are a lot of innovative ways to enjoy for tourists but nothing can be better than an open bus tour where you can see your favorite city in a more efficient and convenient way. The Hop-on Hop-off bus tour will make the most of your time while traveling. You can snap better photos and videos of your favorite places from the top of the Big Bus Tours' double-decker. Big Bus Tours provides a perfect way to get an overview of the city where you go to visit especially when you have a limited time and want to visit more than your expectation. You are completely free to roam the city all day long without the limitation of allotted hours.
Big Bus Tours gives you a cheaper and convenient travel option
Big Bus Tours is a cheaper and convenient option to visit your favorite place when you want to save more money for shopping. You have full flexibility and freedom to customize your tour experience, they have classic tickets, premium tickets, deluxe tickets, and many other types of tickets according to their available destinations. On the classic ticket, you can enjoy a 1-day tour with 2 different routes. This is the best ticket for you if you are running out of your time. Premium and Deluxe tickets give you 2 and 5 days tours with 2 different routes on each day. There is much more to enjoy through their packages, take the time to browse their site, and include one sightseeing tour in your next holiday trip.
How to Use Big Bus Tours Voucher Codes (Image)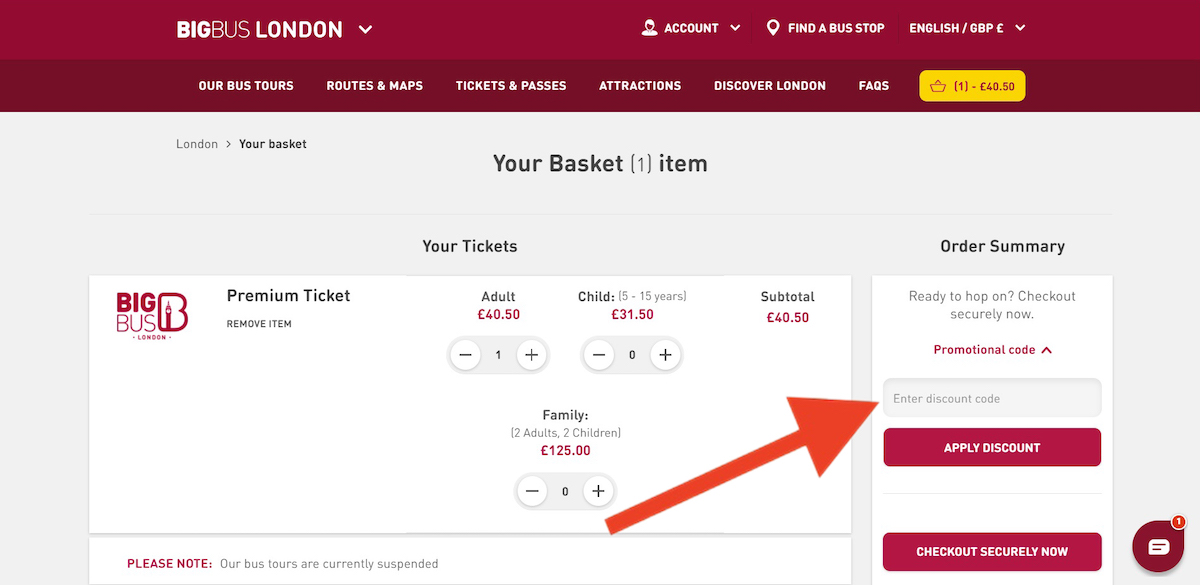 Hello! I am Axel, tripplo.com's travel tips expert, travel savings expert and founder. It's me who publish and update most of the content and discounts on tripplo.com!