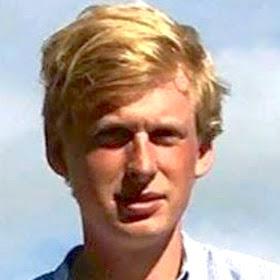 This website was founded by me, Axel Hernborg, in early 2014. The idea for the website was born after a trip to Milan, which was characterized by a constant search for interesting and well-written articles about what there was to do in the city. Initially, the website had the name vadkanmangöra.se and was aimed only at the Swedish market.
After running vadkanmangöra.se for about a year, the site changed its name to tripwise.se. It was during this change of name that the website, in addition to articles with travel tips, also started publishing discounts and discount codes from several companies in the travel industry, such as travel agencies, airlines and hotels. As this discount segment attracted more and more traffic to the site, discounts and offers from retailers began to be listed on the site.
After tripwise.se had been active for about a year, I took the step of also entering the Norwegian market by starting the site tingagjore.com. In just one month, most of the content on tripwise.se was translated into Norwegian and published on the new Norwegian website. Traffic increased rapidly to tingagjore.com and after the website was active for only a month I continued to translate tripwise.se into several other languages. In 2016 I started sites targeting the market in Denmark (atlave.dk), Finland (matkat365.fi), The Netherlands (reisiger365.nl), Germany (traveler365.de), France (voyage365.fr), United Kingdom (traveller365.co.uk ), Poland (podroznik365.pl) and Italy (traveller365.it).
These 10 country-specific websites were run for about 3 years until May 2019 when I made the decision to merge them all into one big international ".com"-website. The main reason for this consolidation was to make it easier to administer each country and that it would be advantageous for marketing to gather all countries under one brand. This brand became tripplo.com. Today, content that is directed to a specific country is placed in its own subdirectory at tripplo.com. Swedish content at tripplo.com/se/, Denmark at tripplo.com/dk/, UK at tripplo.com/uk/ etc. At the time of the merger in 2019, Tripplo.com was targeting a total of 10 countries. At the start of 2021, the Italian and Polish sections were shut down. This was to allow more time and focus to be put on fewer markets. Therefore, today it is the 8 countries of Sweden, Denmark, Finland, Norway, Germany, the United Kingdom, the Netherlands, and France that Tripplo.com is targeting.
Discount Codes and Discounts
The discount codes and discounts published on tripplo.com come directly from the companies listed. The discount codes are normally distributed through the affiliate networks to which the companies are connected. We constantly try to ensure that the discount codes work and are up to date, but there may sometimes be mistakes such as outdated codes. The amount of discount codes that can be found at tripplo.com is constantly changing. It usually depends on the season. In the fall and around Black Friday as well as before Christmas there are always many discount codes, while there may be fewer at the beginning of the year and in the summer.
Travel Tips
The goal of articles and content published on Triplo is to list both small and large attractions and attractions in the most popular tourist cities around the world, but also to share tips and other information that can save money and make traveling easier.
This site is owned and operated by Rank High AB.
Company Information:
Rank High AB
Org.nr 559047-8144
Hantverkargatan 53, lgh 1103
112 31 Stockholm
Sweden
Phone: +46 722-016786