If you are looking for a place where you can dive into history, spend time in the picturesque countryside, and on the same night experience the most vibrant nightlife, then your destination is Amsterdam. Being the cultural and most visited hub in Europe, there are an unlimited number of things to do in Amsterdam, and this applies to those looking for a fun time and for family-friendly activities.
Your every day will be not be spent sitting in a hotel room, as there are so many must-see places in the city centre and all over Amsterdam, and I haven't even mentioned the activities you must try and the food to eat.
See the City by Bike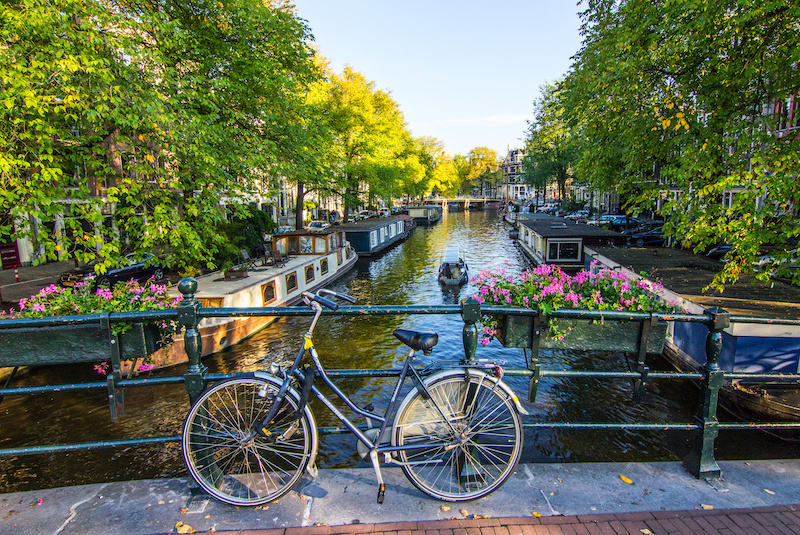 In Amsterdam, it's very common to use a bike to get around, and while you're wandering around the city streets, you're more than likely to see a lot of cyclists. Whether you're on a larger road or an alley, you'll see one or two bikes swishing by. There are great benefits to joining the biking Amsterdam locals as a tourist.
With a bike in Amsterdam, you can move around efficiently, and you'll probably discover things you wouldn't otherwise have a chance to see without a bike. Plus, it might be nice not to have to run up and down the subway or adjust to a collection of bus timetables.
There are several places to rent a bike in the city. To learn more about where to get a bike, you can ask about it at your hotel or at any tourism information point.
Learn More About the City's History at the Amsterdam Museum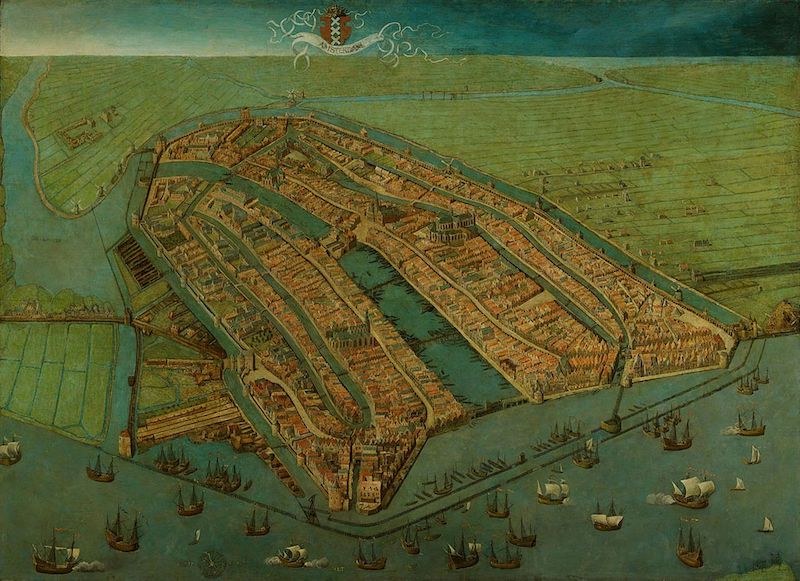 Amsterdam has a rich history, and there's a lot to experience as a historically interested tourist. A visit to the Amsterdam Museum might be worth it to get a comprehensive overview of the city's history. At this museum, you can follow the urbanization of the city for several centuries and visit exhibitions to learn more about specific events in Amsterdam's history.
Visit Joods Historisch Museum and the Jewish District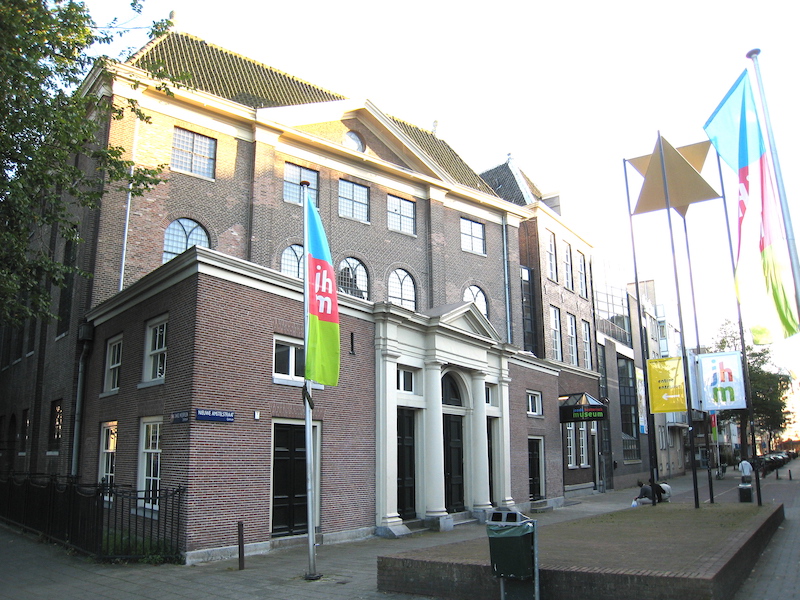 As a tourist in Amsterdam, you can learn a lot about the city's Jewish history by visiting Joods Historisch Museum. This museum consists of four synagogues detailed with images, pictures and different objects that showcase the Jewish religion and culture in the Netherlands. Since the museum is located in the Jewish district, there's a great opportunity to experience the Jewish culture out on the streets as well.
Experience What Is Typically Dutch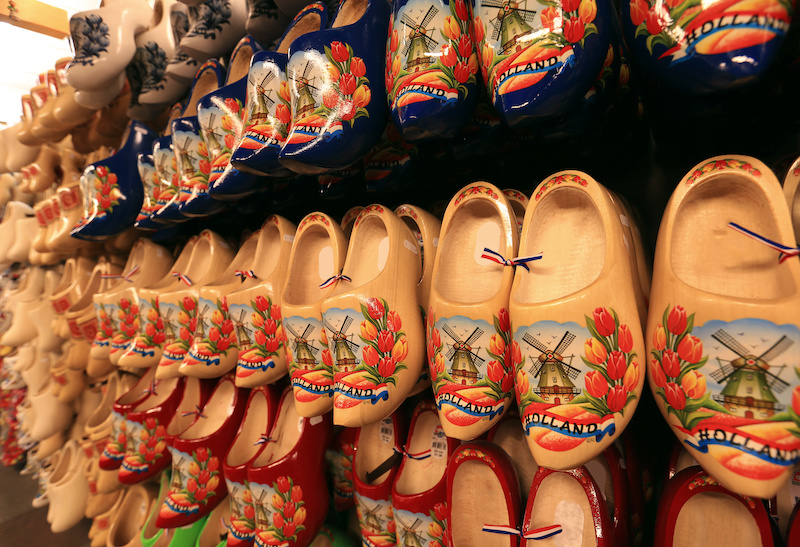 If you've ever received a postcard from the Netherlands, it might have had a picture of tulips or a windmill – the two most popular things in Amsterdam. However, it is almost impossible not to notice skilful Dutch handicrafts, tasty cheese, and the famous "klomp" clogs!
There's an enormous selection of tulips at Bloemenmarkt, which is an absolute must for those who want to buy Dutch tulips. If you'd like to see a typical Dutch windmill, you can visit De Gooyer, which is one of eight large windmills in Amsterdam. You can taste Dutch cheese at the Reypenaer Cheese Tasting Room, and if you're interested in handicrafts, you can visit the Zaanse Schans Museum, where you can see a" klomp" (Dutch clog) or two. Don't worry if you do not have enough information for some of these – we will share more with you later.
Discover Amsterdam From the Canals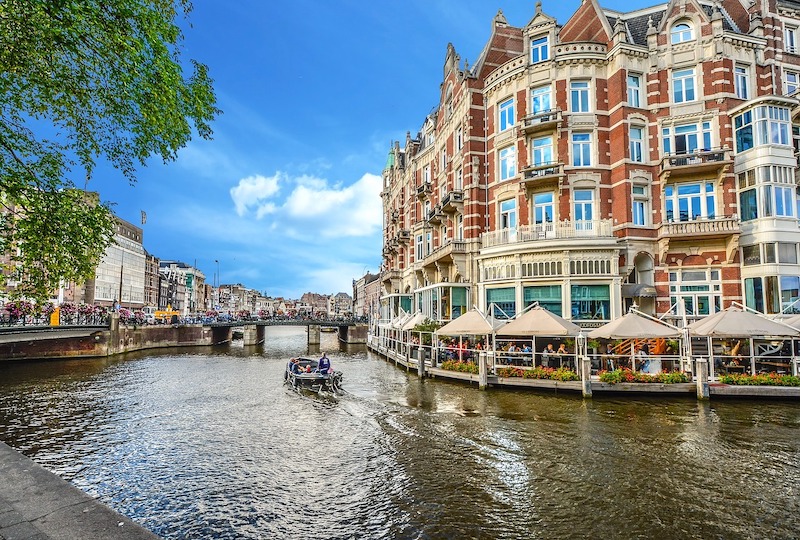 Amsterdam is almost like a labyrinth with its 165 water veins, and all the bridges create a special cityscape. You can relax from all the stress of the street in peace and quiet and just lean back on one of the city's canal boats.
Instead of going sightseeing on foot, why not go on the canal cruise to enjoy the city from the boat? It is such a refreshing and out-of-the-box way of discovering interesting details about Amsterdam that you can't otherwise see from land. You simply step off the boat when you're ready to get back out into the city before returning to do some more sightseeing on the water.
When opting for a bus tour, you can also find those with a free canal cruise already included. But if you decide to go on a boat trip, you should consider renting a boat from Boaty Rent a Boat. Boaty Rent a Boat is one of the most popular boat rentals in Amsterdam and has (for many years in a row) been awarded the Tripadvisor "Certificate of Excellence". Another good boat rental is Boats4rent Boat Hire. Boats4rent has 5 out of 5 on TripAdvisor and 4,6 out of 5 on Google reviews.
Relax and Wander Around in Vondelpark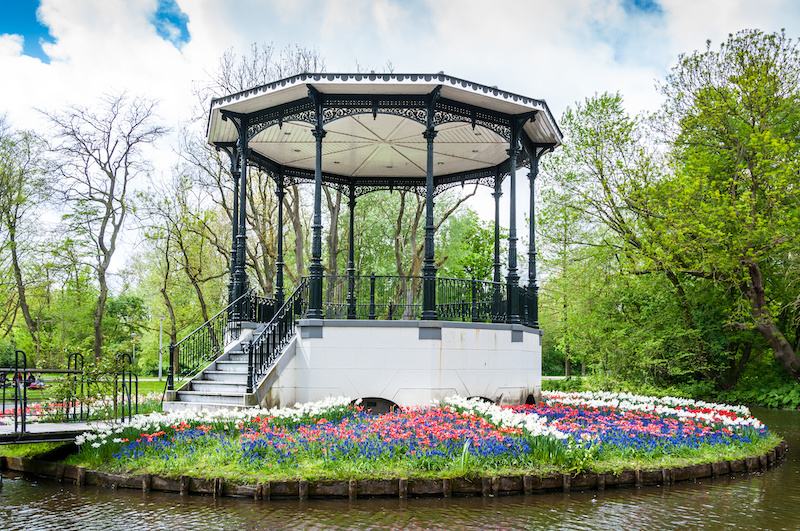 Possibly the most popular park in the city is Vondelpark, which is also called" The Oasis of Amsterdam". Here you can wander around the greenbelts among beautiful flowers (tulips) and plants or sit down on the grass to relax for a while. The whole atmosphere is very relaxing and perfect for when you want a change of environment from Amsterdam's central parts.
At the park, you'll also find a playground for the kids, and if you're in the mood for ice cream or something to eat, there are several cafeterias and restaurants. The easiest way to get here from the centre of Amsterdam city is by tram.
See an Event at Ziggo Dome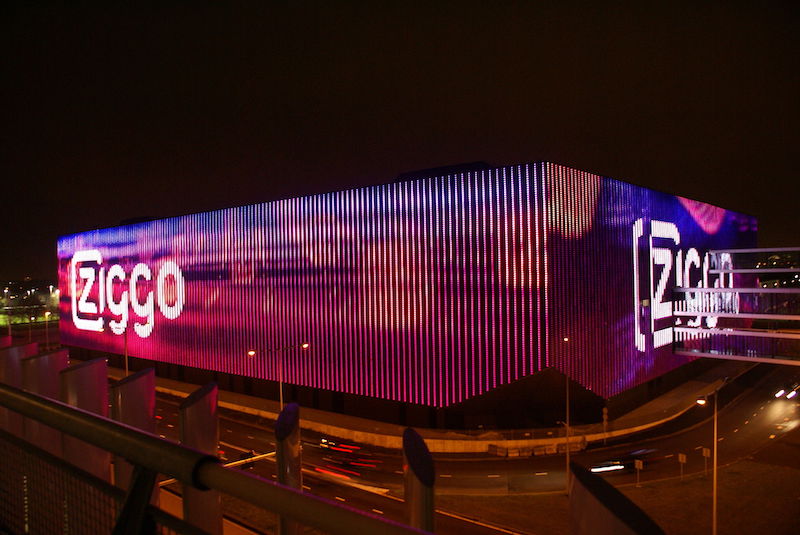 Ziggo Dome is a large arena in central Amsterdam that annually hosts several different events that consist, first and foremost, of concerts and musical performances. Several big artists have played here, and with room for 17,000 spectators, it's usually very lively in the Amsterdam arena when world stars appear. There's some sort of performance at Ziggo Dome every week, and if you're lucky during your stay in Amsterdam, you just might manage to squeeze one of the shows in. Tickets are often available, but not always. It's usually sold out weeks in advance if it's the main act. You can find what's on in the schedule on Ziggo Dome's website.
Go to a Concert at Concertgebouw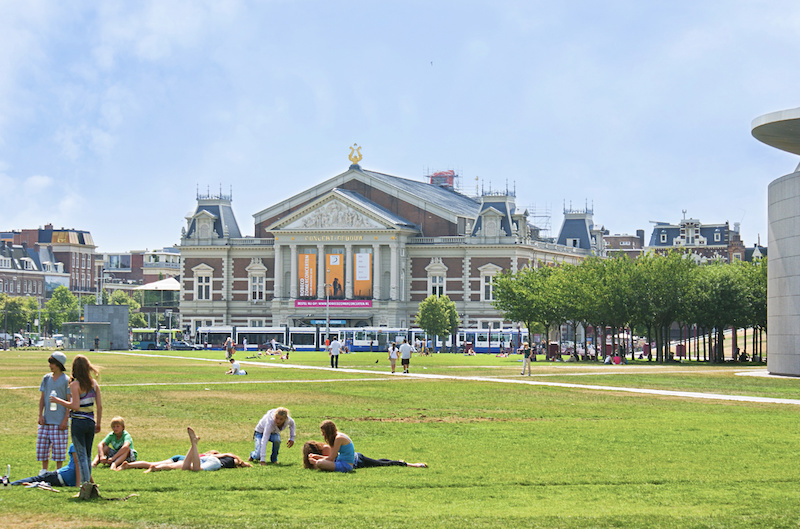 Concertgebouw in Amsterdam is one of the most famous concert halls in the world. This is especially true when it comes to acoustics, which is ranked top three in the world, right after Boston's Symphony Hall and Musikverein in Vienna. You can listen to numerous concerts at this amazing concert hall, especially those in classical music from world-famous orchestras, but also jazz and pop.
The concert schedule is constantly changing, so you'll have to check the schedule on the website or at the location. If you visit Amsterdam between June and September, you can listen to the lunch concert at Concertgebouw every Wednesday for free. The concert takes place at 12.30 and is a rehearsal for the upcoming performance.
Are you looking for a good hotel to stay at while in Amsterdam? If you want to get a really good price, you should visit this page here on tripplo.com to get the latest discount codes and deals from Hotels.com.
Visit Anne Frank House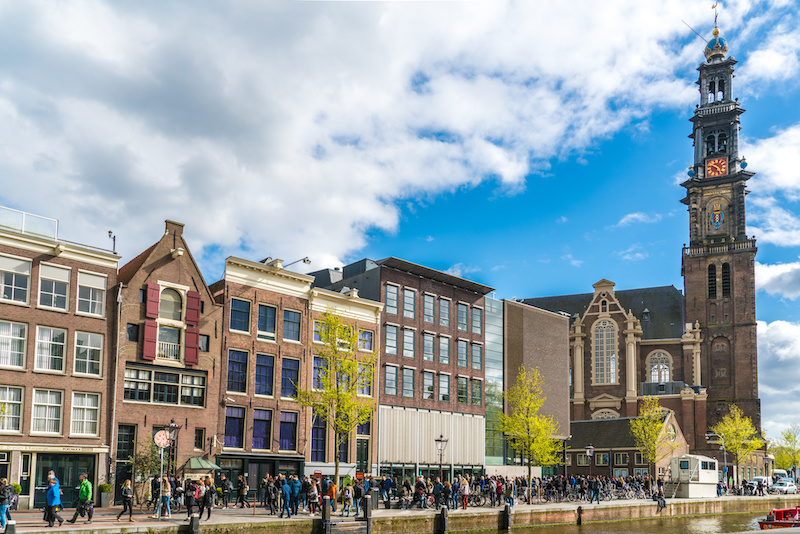 Most people have probably heard about the young Jewish girl named Anne Frank, including her life and fate during World War II. Some have even read Anne Frank's diary, called "Anne Frank: Diary of a Young Girl", where you can follow her and her family's life between June 1942 and August 1944 in detail, when they were hiding in Amsterdam from the Nazis during the Dutch occupation.
The house where the family lived still stands today, and it's become a well-visited place – the Anne Frank Museum. The rooms of Anne Frank's house are still there, and as a visitor, it's not hard to be touched by the story and imagery of what it was like to experience the occupation. Despite it being small, everything is planned very well, and visitors walk a specified tour to see all the different parts. Bringing your children is no problem, but little ones should avoid watching the unpleasant films that are shown.
Also, make sure that you haven't booked anything else right afterward as the lines to get in can be quite long. It's a good idea to be there early in the morning.
Play Mini Golf in a Different Environment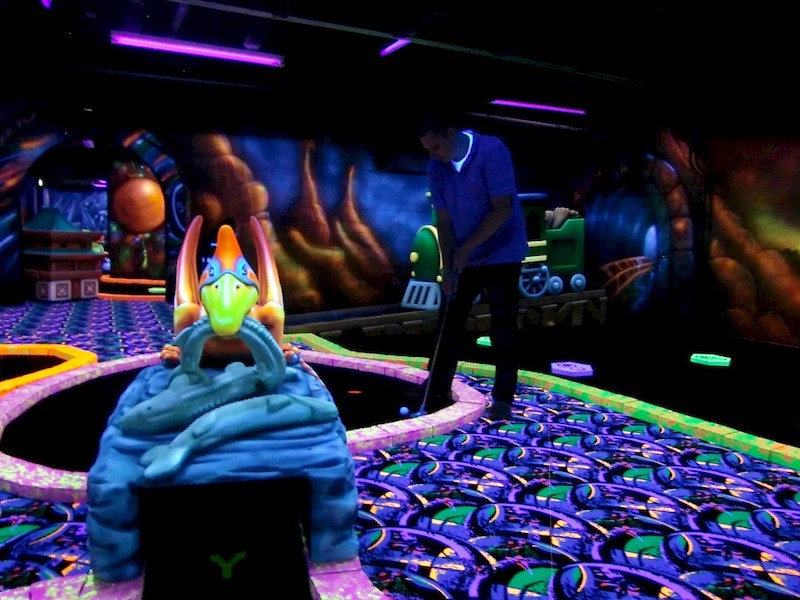 If you like to play mini-golf, you definitely shouldn't miss a visit to GlowGolf Amsterdam. You'll definitely have a different mini golf experience at this place, to say the least. The courses are inside, and the entire premise is made in a 3D environment with luminescent details and UV lights that light up everything that's white.
Even though it costs a little bit extra, you shouldn't miss wearing 3D glasses while playing. The 3D glasses enhance the experience and also make everyone look funny. There are fifteen holes to play in total, and everyone is welcome, regardless of age. There's a restaurant and café on the top floor for those who'd like to stay to eat or grab a cup of coffee.
Send a Digital Postcard From Postcard Experience
A place that has just opened up in Amsterdam is Postcard Experience, where you go to get a digital postcard of your own design created. The process starts with you being filmed in front of a so-called" green screen" and taking directions on how to act. Later, a film is produced where you go through Amsterdam or the Netherlands in a little" clog car". It's similar to a personal postcard in moving format, which is very fun to look at.
Instead of sending a traditional postcard, this is a cool alternative to email your acquaintances or share with Facebook friends.
Visit the Van Gogh Museum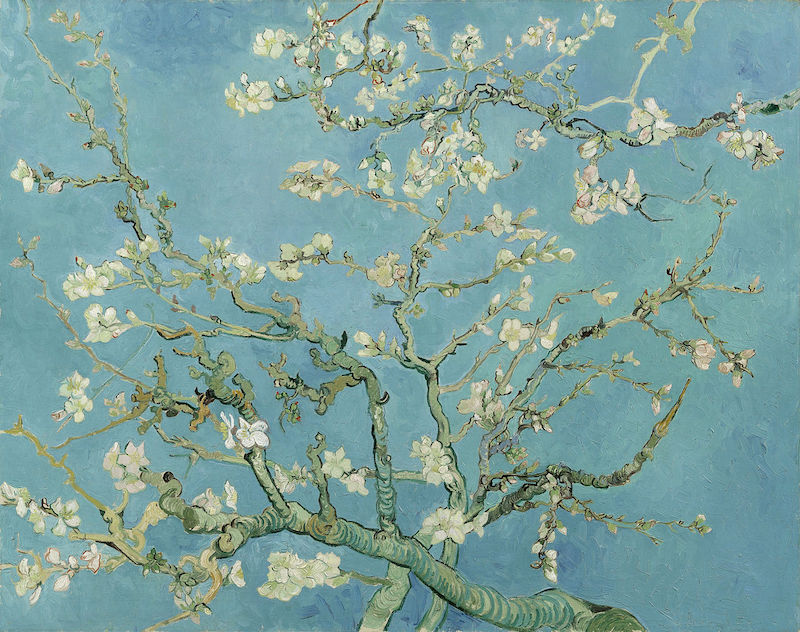 Even if you're not an art enthusiast, a visit to the Van Gogh museum might prove to be very interesting. Vincent Van Gogh is one of the greatest painters in history, and most people are fascinated by his different paintings and pieces. The museum was opened in 1973 and today has the largest collection of Van Gogh paintings. In addition to this, you'll also find paintings from other artists who were active at the same time as the world-renowned painter.
Enjoy a Cold One With the Heineken Experience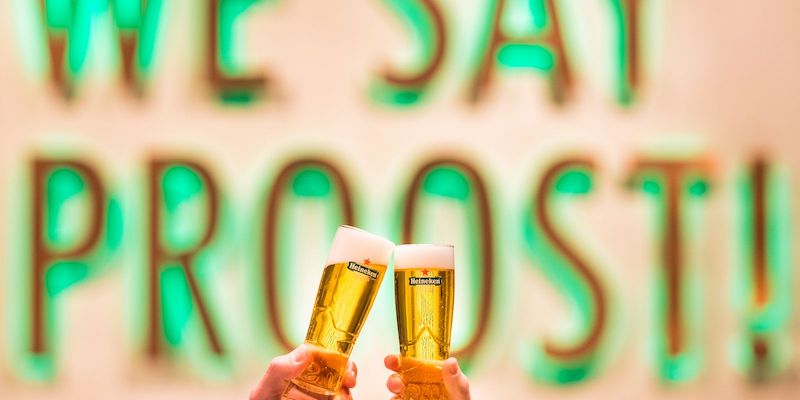 The Heineken Experience shares with you the story of Heineken. Heineken was started as a small brewery that was local to Amsterdam, but it would go on to become a beer that is world-famous. The Experience takes you on a journey that shares the story of success, the sponsorships, and the brewing process. There is even an English-speaking VIP tour that gives you a beer and cheese pairing, a personalized bottle of Heineken, time in the special bar, a guided tour, and more. If you decide to go, you will get some perks by purchasing your tickets ahead of time online.
Learn About Amsterdam's Unique History Through a Famous Red Light District Tour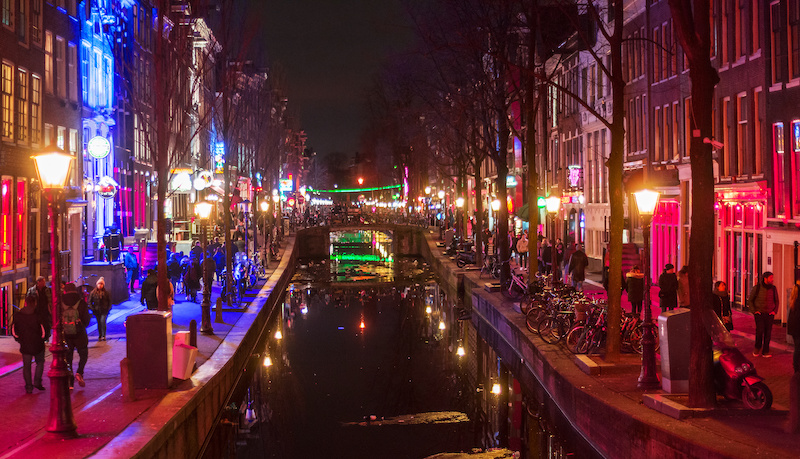 The Red Light District Tour is a great way to experience the unique history of this area in Amsterdam. This tour will teach you about Amsterdam's most famous sex workers and the history of why their sex district is perhaps the most famous in the entire world. Most of the tours are walking tours that show you each of the unique places you might have heard about.
If you want to know more from an insider's perspective, there are some tours that are given by former sex workers who share their experiences as they give you a guided tour.
Go See the Wind Blow on a Windmill Day Trip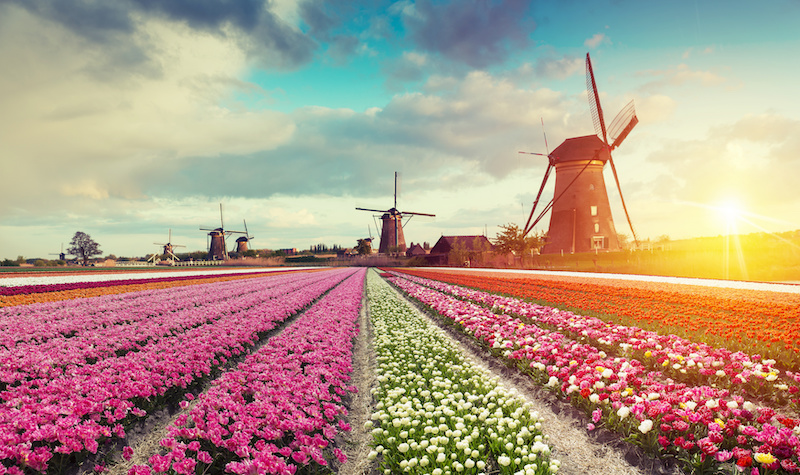 One of the first things that you think about when you consider Holland might just be the windmill. There are so many windmills that are throughout Holland. You can take a day trip from Amsterdam, where you get to see a wide range of different windmills. These day trips will show you just how beautiful the Dutch countryside is as well as the beauty that the windmills offer. These tours offer a great introduction to the history of the Dutch windmill. They also teach a lot about the lands and towns where you are visiting and see the windmills.
Experience Delicious Dutch Cheese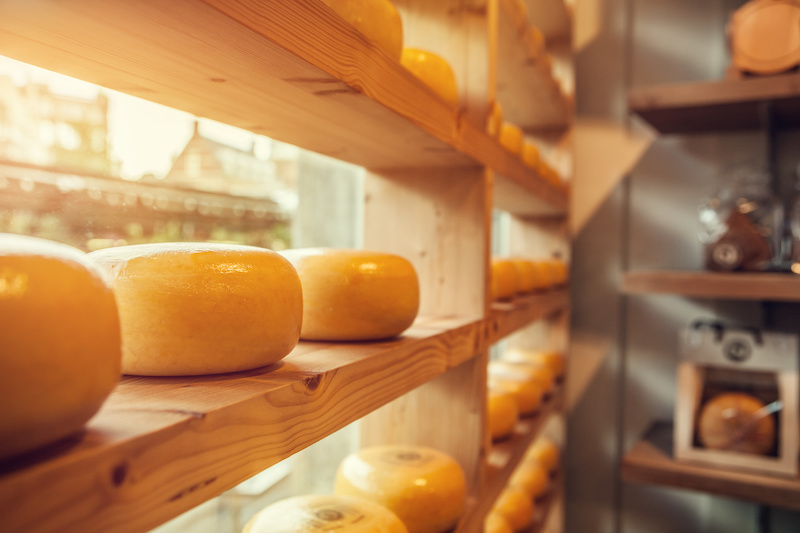 Being able to find some delicious Dutch cheese is one experience that you will not want to miss while you are in Holland. The Dutch have influenced so many cheesemaking practices and have been building the craft to where you can find the perfect cheese for your pallet. The historical Reypenaer creamery is famous for making some of the best cheeses in the entire world. They offer cheese tastings that are led by an expert cheese master. You will learn how to taste different cheeses while tasting all of the delicious options that Reypenaer has to offer. Some tours even pair these cheeses with different cocktails and/or wine.
Spend Time Enjoying the Beauty of the Tulips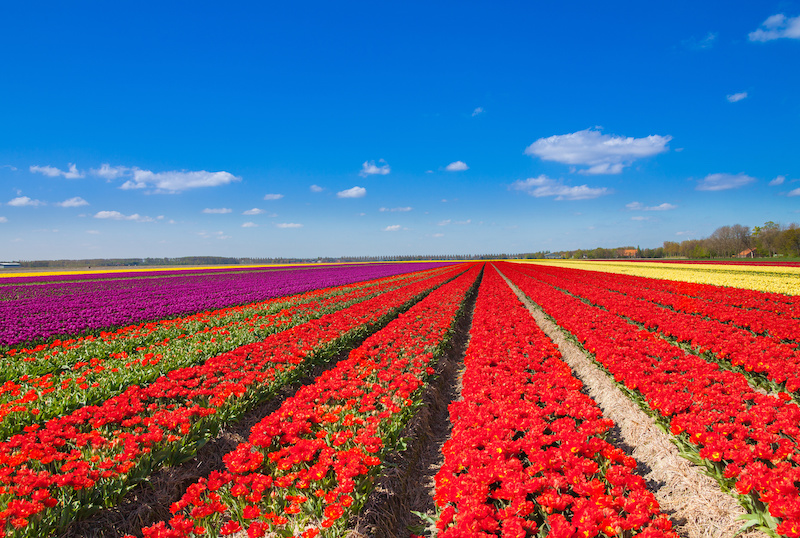 Each year more than seven million people visit the beautiful tulip gardens in Holland. These are some of the most beautiful tulips in the entire world. There are actually more than eight hundred different varieties of tulips that you can see during these tours. The bright and intense colours are something that you will always be able to remember as they are a sight that is more beautiful than most. You will get to enjoy a bright landscape of colours which include: yellows, oranges, reds, and pinks. Plus, you can enjoy the bright and beautiful scents that they have to offer as well.
Learn About the Magic of the Human Body at Body Worlds Amsterdam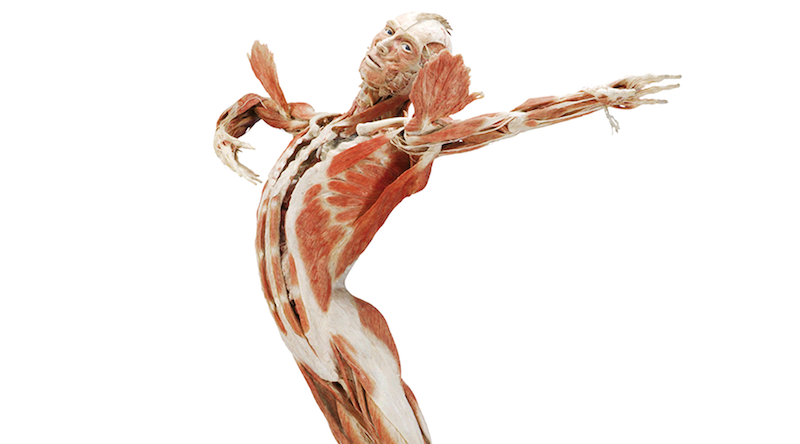 Body Worlds allows you to see the unique inner workings of the human body. This exhibition showcases over twenty unique human bodies that have had the layers peeled apart so that you can see the inner workings. This allows you to understand your own body and what you look like if you would peel back your skin. It is a unique experience and one that spreads an important message of tolerance while showing us that we really are all the same on the inside. Most visitors love seeing how the muscles work as well as experiencing the skeletal system and the nervous system.
Experience Modern, Street, and Contemporary Art at the Moco Museum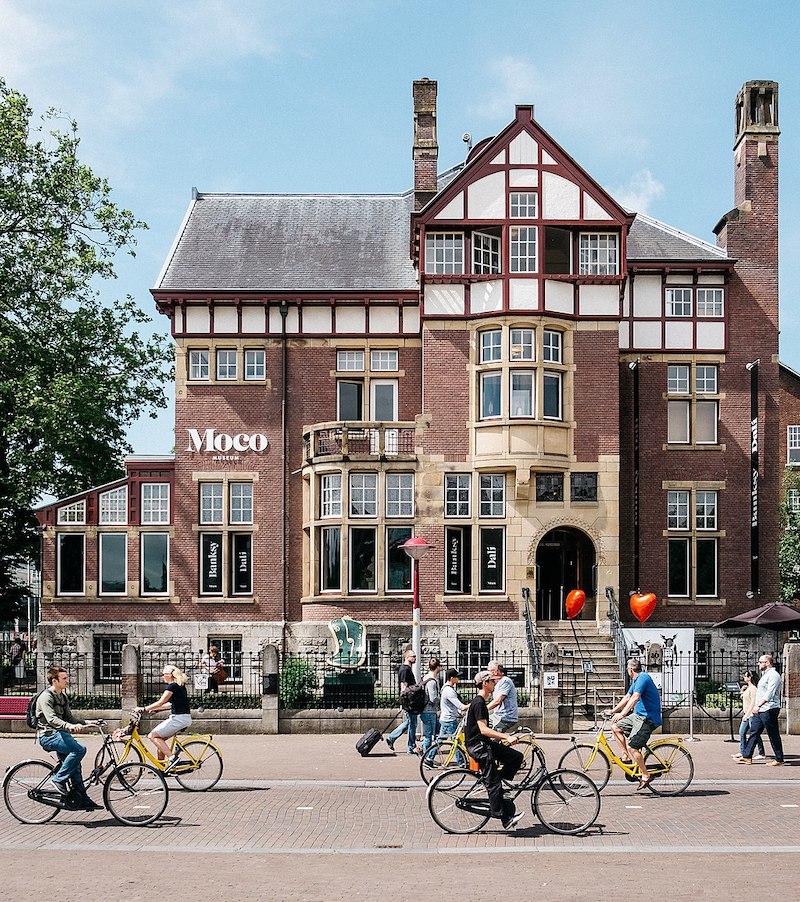 The Moco Museum features a nice collection of modern, contemporary, and street art. There are exhibits from all of these different types of art, and a great way to experience it all. If you have already visited the Moco Museum, then you should definitely be willing to check it out again. The exhibits are always rotating, so what you saw last time might not be there any longer as there will probably be new things to see as well. While visiting, try and learn something new about the artists and the art that you are viewing. This is going to help you to be assured that you have an amazing art experience.
Experience the Bright Lights at Electric Ladyland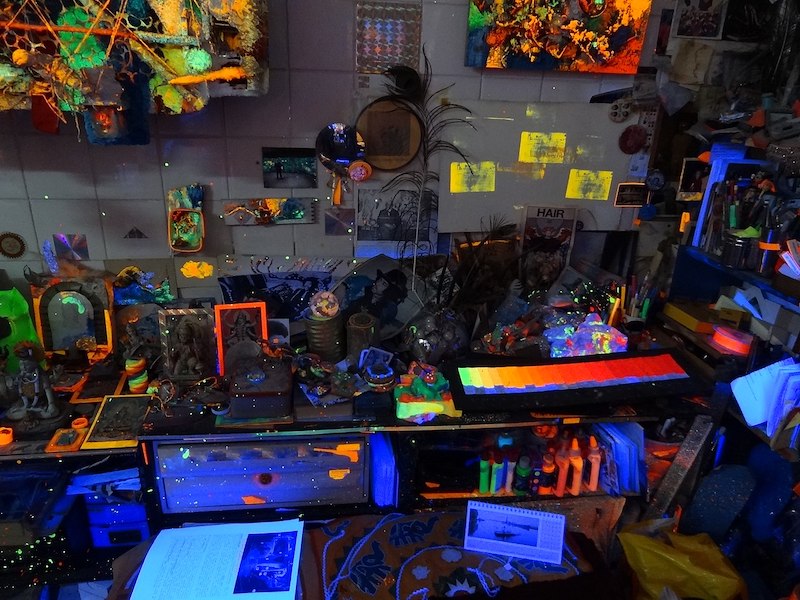 Electric Ladyland is actually the world's first museum that is dedicated to fluorescent lights. This museum is not just unique because it is the only museum of its type in the entire world, but also because the museum encourages you to be a part of the art. You can see a wide range of different fluorescent minerals from all over the world, rocks that burst with colours when under the right lights, fluorescent artwork from the 1950s, and artifacts and advertisements that date back to 1932. There are so many amazing things to see that this is one that I would simply not miss.
Don't Miss Out on Trying Stroopwafels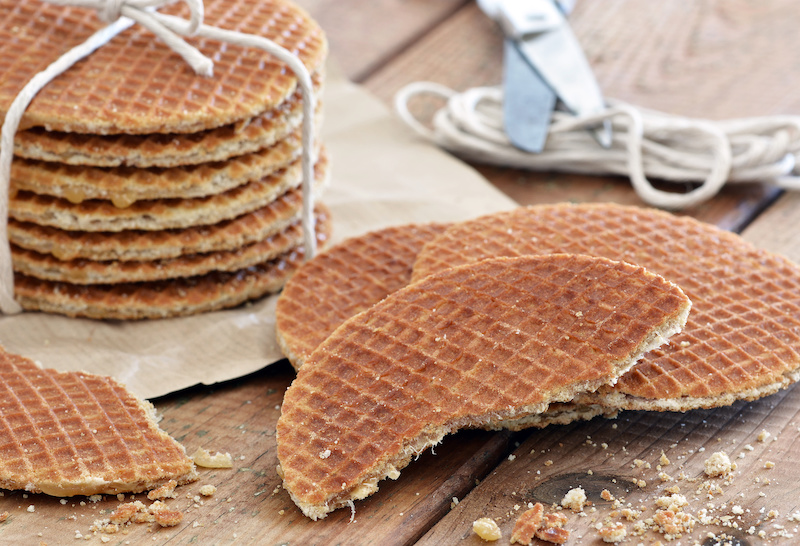 One of the most popular Dutch treats is Stroopwafels. These are cookies that are made in the fashion of delicious thin waffles with a cream centre filling. They are a great combination of flavours and something that you will find yourself missing when you are back in your home county. There are many great bakeries and places where you can go to eat Stroopwafels. The best way to determine which award-winning bakery really has the best ones is to take the time to try them all during your stay. Here are the places where you must go to try them: Original Stroopwafels, Lanskroon, Von Wondern Stroopwafels, and Stach.
Make of Day of Visiting Poezenboot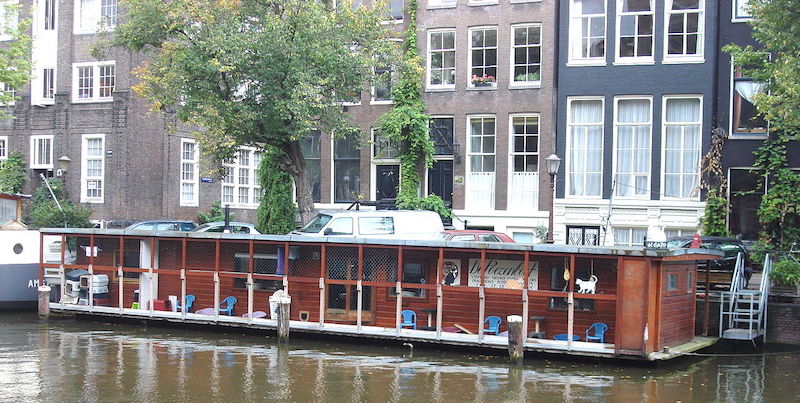 The Poezenboot is known as the cat boot and is a great way to enjoy relaxing and visiting with your favourite furry creatures. The boat is open to visitors on specific dates and times each week so check ahead before visiting. It has become such a popular destination in Amsterdam that people are often seen waiting outside before the Poezenboot opens. Make sure that you go there early if you would like to enjoy the full experience. One of the things that are unique is that this boat is actually a floating sanctuary for cats that are abandoned or strays. It keeps them from being killed in shelters and allows them to live an enjoyable life.
Take Time to Enjoy Life's Finer Things at the Rembrandt House Museum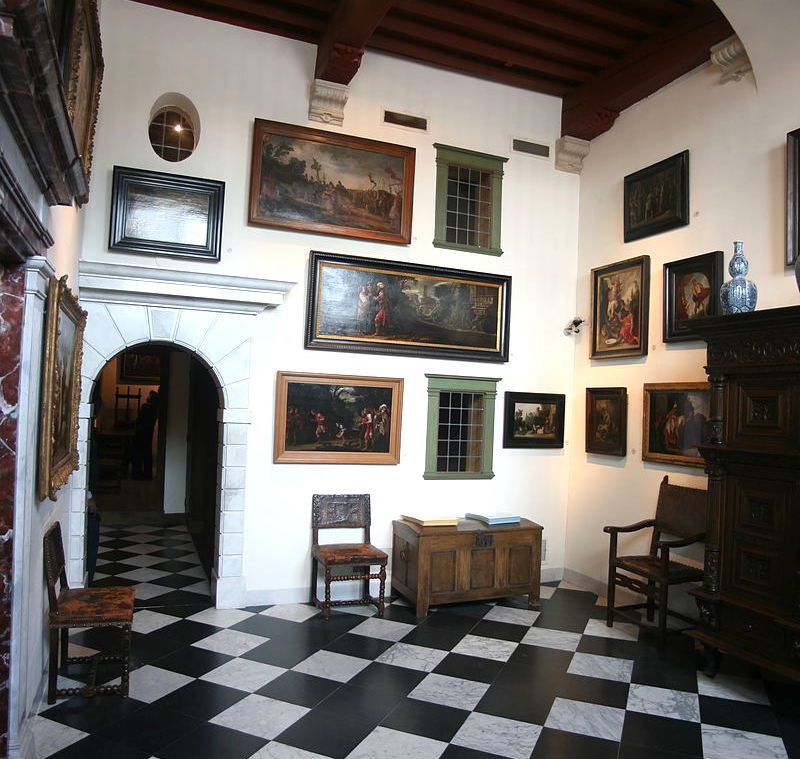 The Rembrandt House Museum is a beautifully unique historic home filled with the artwork of Rembrandt. Between 1639 and 1656, the famous painter Rembrandt van Rijn lived and worked from this home. The museum has about a quarter of a million visitors each year. It features some of the sketchings and paintings that Rembrandt and his contemporaries created. It is a very popular museum and one that will give you a new perspective on art so that you can enjoy all of the beauty that this art holds. Just make sure that you are going during business hours and look at the extra tours and additional options to check out.
Feel Regal at the Royal Palace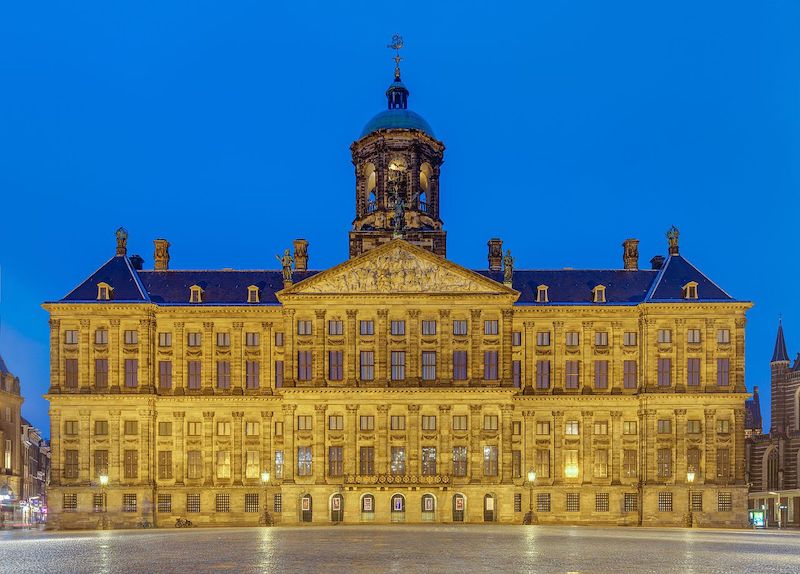 Another must, while you are in Amsterdam, is the Royal Palace. The Royal Palace is actually one of three different palaces that are located within Amsterdam. The monarch is able to live in and move around freely within the different palaces. The Royal Palace is located on one side of Dam Square. It is actually the opposite of the War Memorial. One of the things that are really nice about the Royal Palace is that you can visit it. While other monarchies like to protect their privacy, it seems that King Wilhelm Alexander is willing to let you explore his life a little bit.
Grab a Cheap Lunch at Foodhallen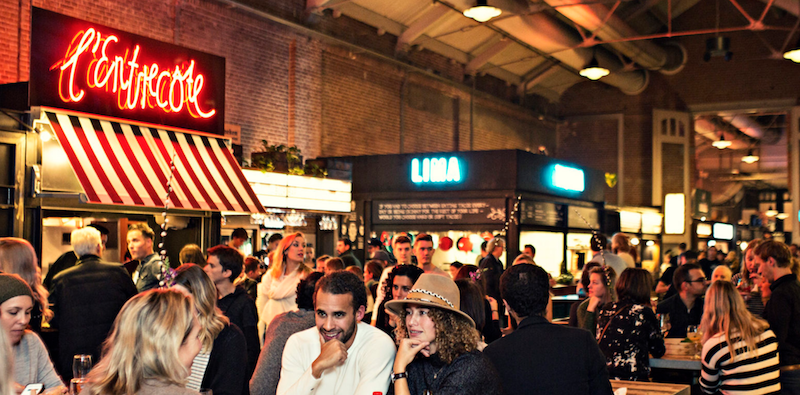 One of the unique things that you can do while eating in Amsterdam is to visit Foodhallen. Foodhallen is an indoor food market where you can go to pick up food that you can cook or even shop from a wide range of food vendors. It is a delicious place to spend lunchtime at. You can even go there with picky eaters as everyone is going to be able to find their favourites while they are there. There is a wide range of foods that are featured from around the globe as well. You can eat gyros, traditional Dutch fare, sushi and other Asian dishes, and more. You will leave full and will find that all of the food is available for a value price.
Visit Nature at Hortus Botanicus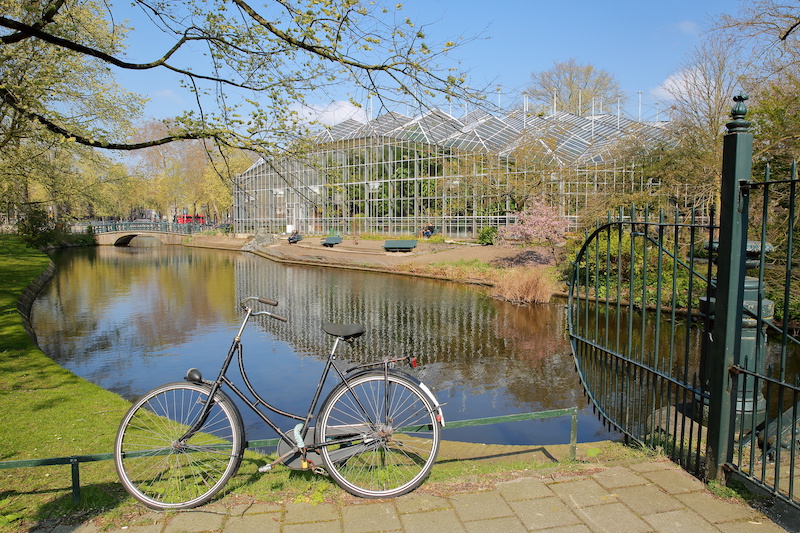 Hortus Botanicus is a botanical garden that is located in Amsterdam. There are beautiful 17th-century gardens that have been maintained, and the entire experience exposes visitors to more than four thousand plants. Most visitors spend one to two hours during their visit to Hortus Botanicus. There is even a space called the Orangery, which is the historic location where citrus fruits were stored on location. Guests can visit most days, and the location is open throughout the day and early evening. This is really one of the best places to visit if you are looking for a unique experience in some of the oldest botanical gardens or if you love plants.
Get Your Shopping Done at the Albert Cuyp Market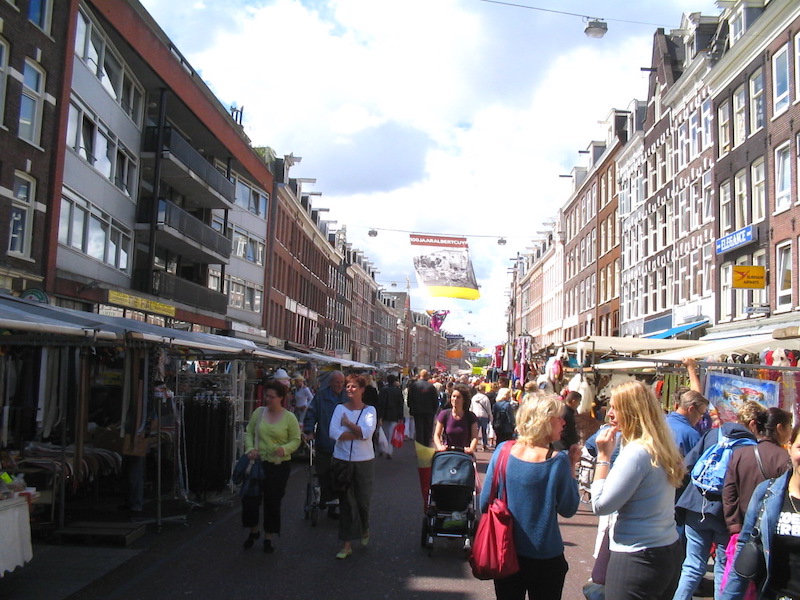 The Albert Cuyp Market is one of the best outdoor markets in all of Amsterdam. The market has been happening for more than a century which is why it has become a top tourist destination. One of the things that have become popular in the market is the wide range of trade goods that you can find within the different sellers' areas. This type of product started becoming popular and available during the 1960s and the 1970s. You will be able to experience a wide range of different experiences that are known for Amsterdam in an atmosphere that is truly unique and special.
Catch a Free Ferry to the North Of Amsterdam Central Station
Many a few would be pleasantly surprised to hear about a ferry that is free of charge and can transport you straight to the cultural hotspot in Amsterdam – NDSM Wharf. Spending there a few hours may not be enough if you truly want to get close to Dutch culture. There are many things to do in Amsterdam, and the renovated shipyard is a popular place to partake in many activities. You can take a bike tour through the Dutch countryside, see modern Dutch art, go dancing in a club, visit a museum dedicated to street art, or join many family-friendly festivals.
Plan Your Trip to Amsterdam With Tripplo!
Visiting Amsterdam, you can fill your trip with guided tours or arrange everything yourself. Some places require you to purchase tickets in advance while others don't, therefore, make sure to double-check the information about it. The number of days you need for your trip really depends on what you want to see, as there are so many attractions in Amsterdam, ranging from seasonal special events to courtyard gardens to a moving museum and bars with local delicious food and craft beer.
Such a beautiful city has a lot to offer, and we suggest you stay in one of the unusual hotels for at least three days. Bustling with many attractions, the trip to the Dutch capital will unique and unforgettable.
Hello! I am Axel, tripplo.com's travel tips expert, travel savings expert and founder. It's me who publish and update most of the content and discounts on tripplo.com!