If you are planning to visit Mallorca or Menorca and you are worried about transportation, then Autos Valls is ready to serve you. With over 25 years of experience in the auto hire industry, the company has managed to open up a total of 15 offices spread across different cities on the two islands.
Their extensive fleet of cars, scooters, motorbikes, and vans ensure that you get what you want when you want it. With Autos Valls, you can choose between a family car, 4×4, economic cars, wedding cars, 7-seater or 9-seater minibus, or a convertible. Simply head to their official website, choose a car model that best suits your needs and pay.
A Wide Range of Payment Methods
With Auto Vallas, you get the freedom to choose a payment method that is convenient for you. You can pay in cash, credit, or debit card. Once you have booked your car and made a payment, you will find one of the company's representative waiting for you at the meeting point at the airport.
You will then be taken to the company's office where you will pick up your rental car and drive off to enjoy your holiday in Mallorca or Menorca. The company has qualified staff to ensure you receive high-quality service in your preferred language all the time. With Autos Vallas, you also get to enjoy personal accident insurance, unlimited mileage, theft protection, and much more.
How to Use Autos Valls Voucher Codes (Image)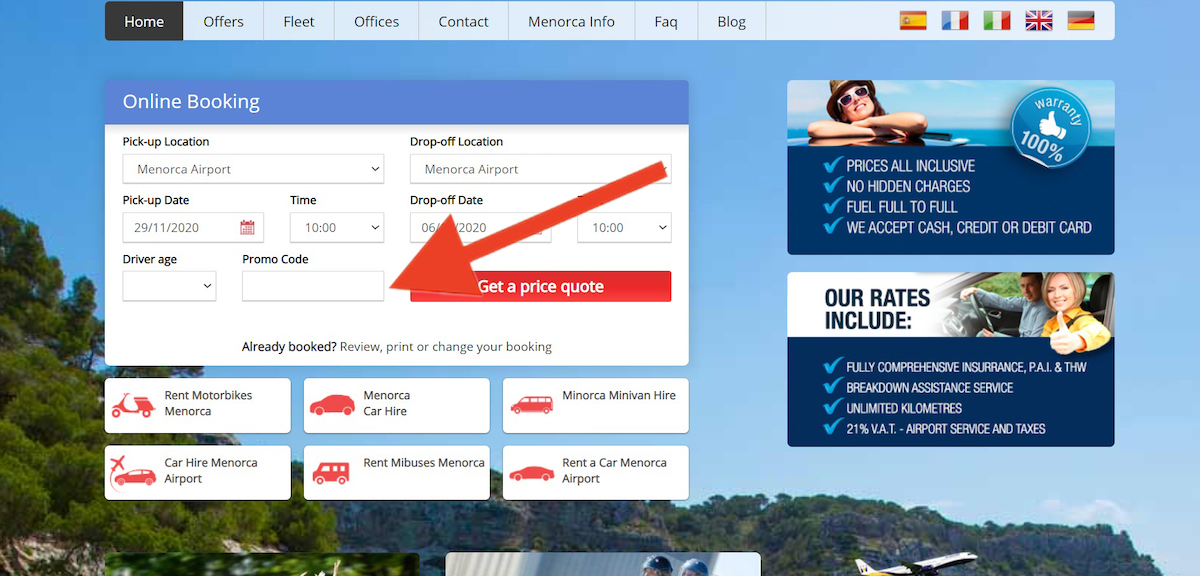 Hello! I am Axel, tripplo.com's travel tips expert, travel savings expert and founder. It's me who publish and update most of the content and discounts on tripplo.com!