H10 Hotels is an international hotel chain that focuses on the Caribbean, Spain, and Europe. The brand is known for its outstanding customer service and contemporary rooms. The company has been in operation for over 30 years, making it one of the most trusted international brands when it comes to holiday accommodation. Their hotel rooms feature a wide range of amenities you could want for a better and relaxing stay. Some of the amenities include outdoor terraces, a large swimming pool, onsite fitness suits, restaurants, bars, and much more.
Enjoy Free Cancellation
H10 Hotels cares about you, and that is why they are quite flexible when it comes to changing the details of your booking. They understand the fact that plans change and won't make things difficult if you want to cancel your booking.
As long as you reserve your booking via the company's official website, you can always cancel your reservation up until noon on the day before your scheduled check-in without incurring any charges.
H10 Hotels' Support
The company's support team is excellent, and you can always reach them at any time of the day. To contact support, open the company's official website, and click on "Contact" section on the bottom menu. This will open up a contact us form to fill in your information and queries. You can also contact the support team via [email protected] No matter where you want to travel, staying at H10 Hotels means you will get the best service at the most affordable rates. And with our H10 promotion codes, you get an unbeatable deal that guarantees better value for money.
Newsletter and membership
Sign up for the newsletter to receive offers, discounts and promo codes. With every membership, you receive additional advantages and benefits. Enjoy immediately 5 % discount for all members, free nights and hotel services as well as welcome gifts and special services.
How to use H10 Hotels voucher codes (Image)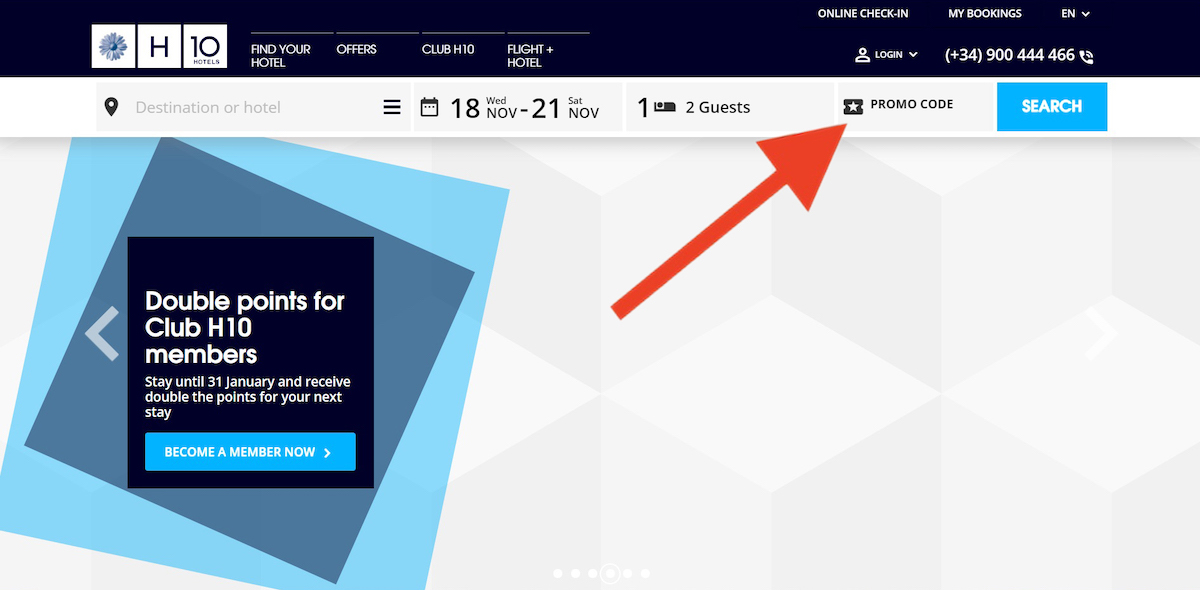 Hello! I am Axel, tripplo.com's travel tips expert, travel savings expert and founder. It's me who publish and update most of the content and discounts on tripplo.com!