Opened in 1999 in Seville, Spain, City Sightseeing is one of the world's top city sightseeing services in an open-top bus, having its operations spread over 100 locations in six continents.
Started as a joint venture with London-based Ensign Bus with only four tours, City Sightseeing buses is one of the most preferred and trusted ways of exploring cities. With a top-of-the-line fleet, City Sightseeing believes in engaging with local franchisees in each of the locations. Though the company works on a franchise model, City Sightseeing believes in keeping the standards of the company through feedback.
Come and explore the most interesting places in the world at steal-deal prices with City Sightseeing offers and discount codes listed on our website.
Consider a hop-on/Hop-off bus experience to make the most of your time
While traveling to a new city/country, you want to see each and every corner of that place with your full potential. To enjoy a trip to the fullest, nothing can be better than hop-on hop-off bus service where you can get on and off whenever you want. City Sightseeing provides you the facility to enjoy an open bus tour where you have an incredible opportunity to sightsee at your own comfort and freedom. You can hop on near your hotel and can hop off at a beautiful sight you've been waiting to see. Then you can hop back on to continue the route. It is really easy to visit more places in less time.
City Sightseeing's top hop-on Hop-off destinations are New York, Stratford-upon-Avon, London, York, Dublin, Seattle, Seville, Paris, and any more. In all these countries, you can discover get the best Hop-on Hop-off tour services of Sightseeing.
Have fun with must-see attractions in your favorite country
City Sightseeing offers friendly services With distinctive buses and friendly staff members. You can enjoy a new place with more fun if you can get a commentary of a live guide. City Sightseeing provides you a friendly guide with multilingual commentary who makes your stay on the bus memorable. They also have Kids Commentary in some destinations. You can enjoy Hop on and hop-off tour as much as you like. Their bus stops on all the best sights and attractions in your chosen town or city where you can stop and see. They have a complete guide to all of their given places with their 3- must-see attraction places to guide you in your journey. You can check your favorite place in full detail on their site before booking your ride. Nothing can be better than an open-air bus tour with sightseeing, you must take at least one ride to enjoy your holiday with more fun. Visit their site today and know more about their services and destinations!
How to Use City Sightseeing Voucher Codes (Image)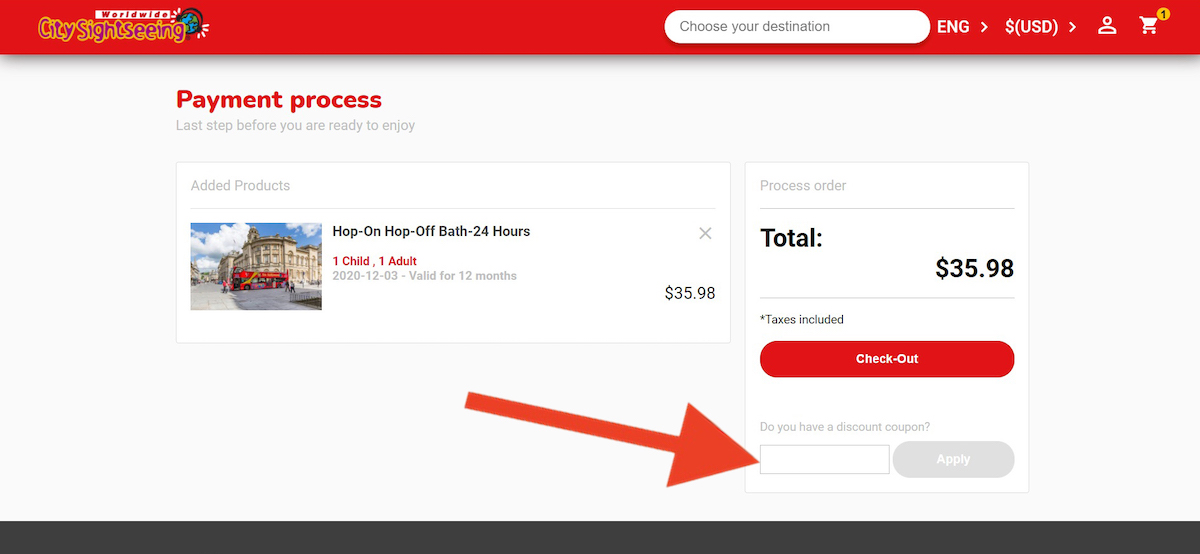 Hello! I am Axel, tripplo.com's travel tips expert, travel savings expert and founder. It's me who publish and update most of the content and discounts on tripplo.com!