One of the leading hotel groups in the world, Millennium Group has a host of properties located all over the world. They have hotels in China, France, Indonesia, Iraq, Italy, Japan, Jordan, Kuwait, Malaysia, New Zealand, Oman, Palestine, Philippines, Qatar, Saudi Arabia, Singapore, Thailand, Turkey, UAE, United Kingdom, and the United States.
In each of these countries, Millennium Group has scores of properties in all the major cities, covering many geographies. Each Millennium Group hotel follows a standard code of ethics and the same level of service and hospitality, irrespective of the location.
Come and explore the world at amazing prices with our Millennium Hotels discount codes and deals, guaranteed to leave you splendidly surprised.
Plan your meeting with Millennium Hotels and Resorts and host it with confidence
Your meetings, conferences, and other professional seminars need an impressive place because your guests have diverse nature and your event place should facilitate every person's taste. To better cater to your professional meeting's needs, Millennium Hotels and Resorts have special arrangements to make an ever-lasting impression of your occasion. They have popular featured hotels specially designed with a diverse selection of conference and event venues like Chelsea Harbour Hotel, The Biltmore Los Angeles, Grand Copthorne Waterfront, Grand Millennium Auckland, Millennium Central Downtown to name a few.  They have state-of-the-art amenities, versatile room configurations, as well as incredible views in the surroundings in all their hotels. These are perfect for intimate dinners and business lunches. If you want an open area for a peaceful and unique meeting, they have furnished terrace areas that can be easily adapted to various types of events.
Make your every stay memorable with special rates and points
Millennium has a way to reward you whenever you stay with them anywhere in the world through the My Millennium feature. When you become a member of Millennium. Their special members will get up to 10% additional discount on their bookings. You can earn 10 My Millennium points whenever you spend $1 and can use those points to redeem for a free night or can get more exciting rewards. With My Millennium App, the world will be at your fingertips and it will let you manage your account, earn My Millennium Points, explore their hotel collections and book direct for the best prices.
They have the best rate promise with the best services where you'll always get the best available online room price. If you find same service at a cheaper price, they will refund the difference.
Planning for a holiday with friends and family, or heading to a business meeting abroad, come to Millennium Hotels and Resorts and enjoy a luxurious stay. Visit their site to check your favorite hotel to stay!
How to use Millennium Hotels and Resorts voucher codes (Image)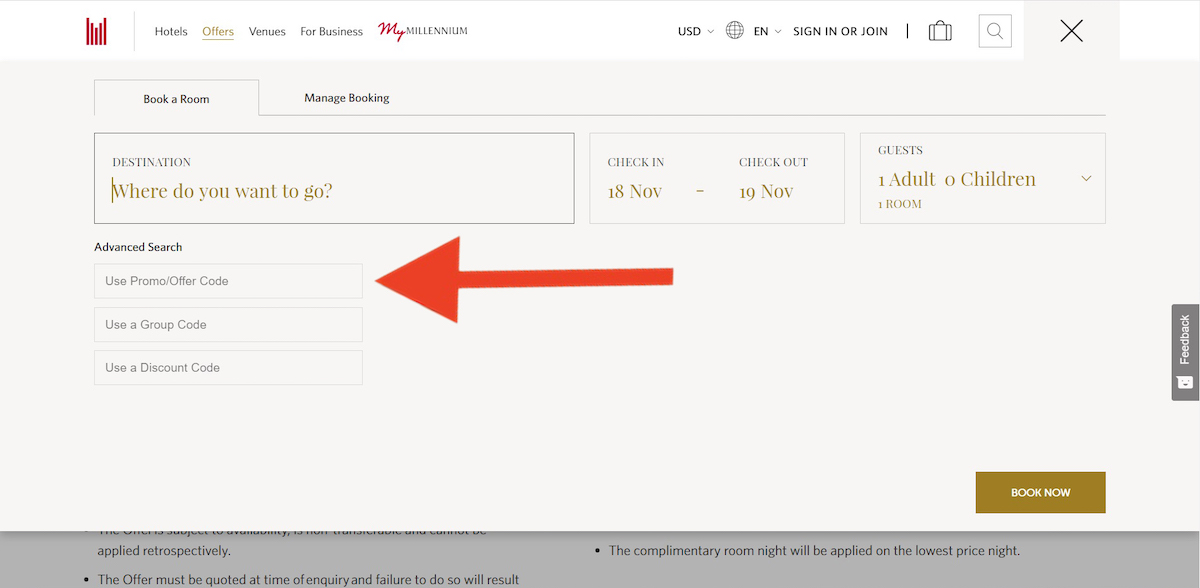 Hello! I am Axel, tripplo.com's travel tips expert, travel savings expert and founder. It's me who publish and update most of the content and discounts on tripplo.com!