Planning a trip to the east for a week or two of sandy beaches, cocktails, and seafood? Centara Hotels and Resorts is the answer for you. It is Thailand's leading hotel group and offers exceptional hotels and services to all guests. If you're looking for luxury and sophistication, look no further. You can enjoy the beauty of Thailand whilst being treated like royalty.
If Thailand isn't enough for you, Centara Hotels and Resorts has over 60 properties over the Maldives, Sri Lanka, Oman, Qatar, and Vietnam.
So be sure to check out Centara Hotels and Resorts deals, discounts, and vouchers. Giving you more, before you even arrive at a Centara Hotel or Resort. Make your visit an exceptional one by Centara Hotels and Resorts bookings.
Celebrate your wedding/honeymoon in the heart of an exciting place
Wedding is a once in a lifetime moment and everyone wants to make it special and memorable with a beautiful venue. Centara Hotels and Resorts has a variety of romantic resorts and other special places to celebrate your wedding, honeymoon, or renewal of vows. They have romantic tropical islands, beaches, and classic heritage resorts, you can choose your favorite place for your special day. They have an ideal venue for you to meet your event size and type. Their destination finder will help you find the location that best suits your needs. If you are organizing your wedding with your own creativity, either it's a Thai wedding, a western wedding, or an Indian wedding, you can find a perfect package at Centara Hotels and Resorts.
Make your meetings and seminars a success with Centara Hotels and Resorts
Centara Hotels and Resorts have the best places for your professional events and seminars including corporate events, romantic events, and social events. These are the ideal venue for your special events with a totally integrated support system and state-of-the-art facilities. Their customer service team is a totally dedicated and experienced team to make your event a success. Their collection of hotels is perfectly located in many key destinations throughout the Far East and the Indian Ocean that offers superb surroundings. This would be the perfect backdrop for your event.
Live well and feel well with extra pampering during your holiday stay
Your health should always be your first priority even if you are on a business trip or it's a family trip. Centara Hotels and Resorts offers you award-winning spa services at SPA Cenvaree where their best-trained therapists offer the highest-standard therapies to make you feel refreshed and energetic with the best spa services. Their Stay Well Programme is more than just a fitness center which includes exercise tools for your better sleep, healthier diet eat more healthily It's more than just a fitness center. Explore their site and find your best holiday place!
How to Use Centara Voucher Codes (Image)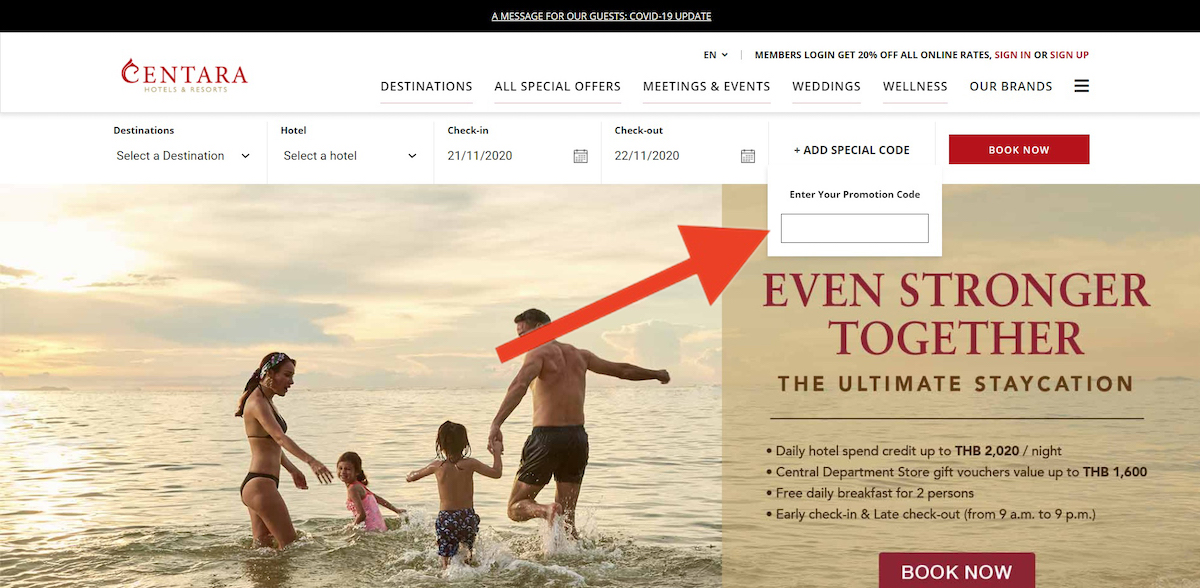 Hello! I am Axel, tripplo.com's travel tips expert, travel savings expert and founder. It's me who publish and update most of the content and discounts on tripplo.com!