DB Hotels and Resort is situated at the center of Quara, St Paul's Bay. The hotel offers comfort with pure class and elegance. It is among the biggest hotels in the region with over 500 world-class rooms. The rooms have big beds, two television sets, and a mini-fridge to offer you a homely feeling.
Great Customer Care
The staff members are well trained, friendly, calm, and will shower you with respect. At DB Hotels and Resort, you are the king and you will be treated as such. No matter the time of the day, you will always have someone at your service.
Experience True Meaning of Elegant!
The hotel also offers a wide range of fitness facilities, relaxation spa, bars and restaurants that will dazzle you with their good quality. The hotel is strategically located, 30 meters from the biggest Malta beaches to enhance your relaxation and fun. In fact, you can access almost every top destination in Malta from any of the company's properties.
You also enjoy close vicinity to world-class beaches, casinos, and aquariums. If you are planning to explore Malta and experience its beauty, the DB Resort and Hotels is the place to be. Some of their amenities include free Wi-Fi, five-star restaurant that offer exquisite culinary experience and a wide range of outdoor activities such as archery and beach volleyball.
Incredible Wedding Venues
Looking to tie your knot in Malta? DB Resort and Spa has four suites for different types of weddings. They also offer catering and event services to make your planning a lot easier. With DB Hotels and Resort, you get to enjoy a world of endless possibilities!
How to Use db Hotels and Resorts Voucher Codes (Image)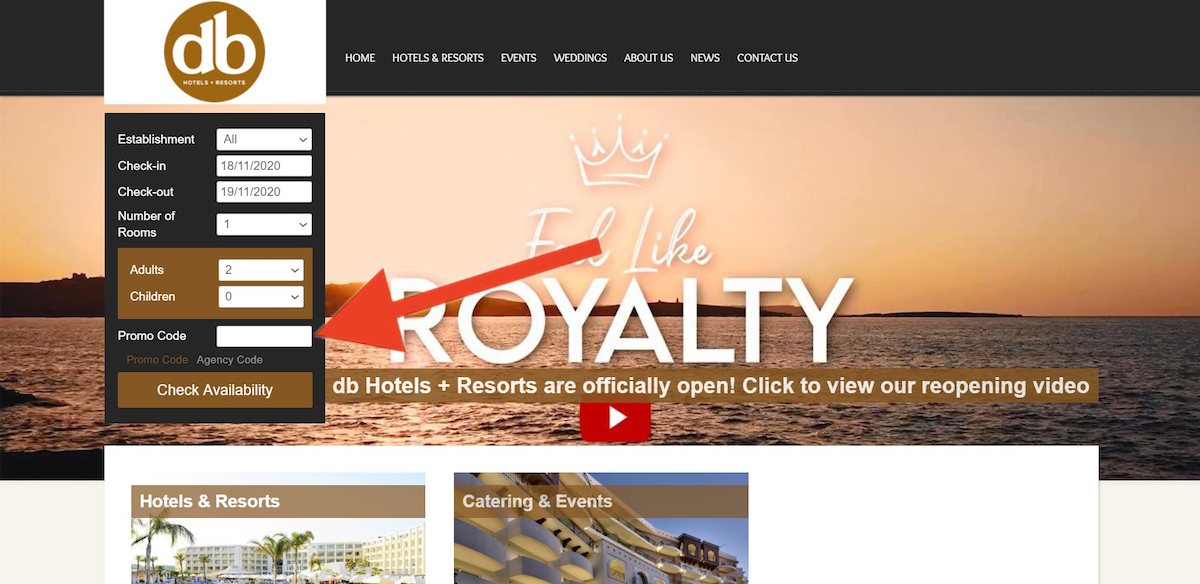 Hello! I am Axel, tripplo.com's travel tips expert, travel savings expert and founder. It's me who publish and update most of the content and discounts on tripplo.com!